Pregnancy
Depression. How do I cope with it?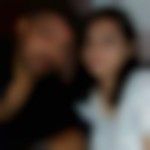 Created by

Updated on Jan 03, 2016
I am almost 30 weeks pregnant now, and iv been experiencing anxiety, stress related to the well-being of my unborn child as well as my own self and my husband.. often I find myself crying and lonely. My mom tells me to be happy and talk to the child cuz it can listen to me now.. apart from this I'm also not doing well financially , as before pregnancy I was working and my pay scale was good enough to cover all my personal expenses, investments, loans, premiums, etc. But now I am always reminding my husband n asking for help from my mom.. I am going through depression.. and I'm worried it might take a toll on my baby. Pls advice.
Kindly
Login
or
Register
to post a comment.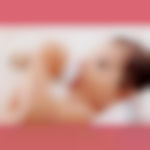 | May 03, 2016
I have seen most of my friends Underwent depression and anxiety during their pregnancy due to different senerios... I am sure it's due to hormonal imbalance.. They will have courage to overcome the issues before and post pregnancy but during pregnancy they feel depressed... Though elders advice to stay calm and keep themselves happy , it's not possible.. Best way is to just keep yourself busy with your hobby.. You feel relaxed and happy seeing your work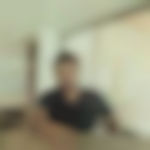 | Jan 05, 2016
Your worries about your and babies health is normal. All pregnant women (including my wife) has the same experience. But you actually don't have to worry unless your doctor has diagonised some serious issues. If he doesn't find any fault with your health then even you don't need to be tense about it. About finances.. No better then your parents to discuss about it. They will tell you how they managed to look after their child through good and bad times. Your worries are probably about the standard of facilities you want to provide to your child. Once you have the child.. You will always have the time to succeed. Remember.. The values you give your child will be more helpful then anything money can buy. | Jan 04, 2016
Hang on sweety. I tried a hobby during late pregnancy. I bought a colouring book and pencils, crayons and colored the pictures multiple colours, weird patterns to distract myself. It helped! Try that. Depression n anxiety increases once you entry 8th month till 1 month post delivery. Ensure you have good support. | Jan 03, 2016
Dear Titiksha! U know it already that taking stess can impact yr baby's overall development. It's not unusual to feel weak and stressed out at this stage when yr body is going through so many changes including hormonal. I would suggest u to talk it out with your hubby. May be he already has an action plan ready for future. Once the baby is born u can work out on options of working from home or relaxed working hours. You can seek yr parent's support in looking after yr baby once u will be away for work. Right now what's crucial is that u give birth to a healthy baby which is only in yr hand. The more u will be relaxed,happy and feed yr mind with positive thoughts the better would be yr baby's cognitive, emotional and physical development. Begin yr day by reading one good thought,look in the mirror and tell urself u will make this day beautiful, talk to yr unborn child. Rest can be catered to with others support after the baby is born. Have faith in God and yourself and yr loved ones. | Jan 03, 2016
See financial problems can be solve.. After delivery u can do job again.. Every women do like this only.. Don't worry. Now focus only on urself nd ur baby. This pregnancy time is very precious time. talk to ur hubby regarding ur future planning. health is more important then money. if u have good health thn only u can earn money. Be strong. Watch funny movies. Listen bhajans. Don't take tension. God ll help u. | Jan 03, 2016
Try to talk freely with ur husband regarding this matter... u r carrying a life within u ..ur crying n anxiety can affect the child's nature as well as ur last 10 weeks of pregnancy.. Independent women face a little more difficulty but rmmbr once u hv ur child in ur arms ull forget everything.. Try reading on sm good books or indulge in ur hobby.. hope this helps.. else plz talk to ur Dr
More Similar Talks
Top Pregnancy Talks