Parenting
Deworming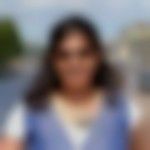 Created by

Updated on Jul 15, 2013
Hi.. Can anybody suggest when is the right age to start deworming kids? My daughter is 1. 5yrs old and she is always a fussy eater, which is normal to me. But for past few days what has drawn my attention is her sleeping habit. She is a good sleeper, but now a days often may be 3-4 times she wakes up at night, crying out of nothing. I tried to offer her milk or water, but she refuses everytime. Now a days she's going to park twice daily, so was wondering.. if the worm thats bothering her during night sleep or not. PLS suggest.
Kindly
Login
or
Register
to post a comment. | Jul 16, 2015
Yup. I tried Bendex syrup after one yr as suggested by Paediatrician. | Jun 04, 2015
Hi, after one year of age, its completely safe to deworm your child, according to experts. Bandy plus syrup would be a good remedy for the same.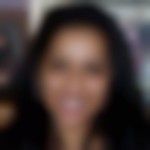 | Jun 04, 2015
Hi Devjani, I also agree with Anurima. You can start de-worming children after one year of age. You can give bandy plus dosage or syrup to your kid after consulting your doctor. | Jul 16, 2013
Hi DeVjani! I aggre with ANurima it could be due to change in time zone. As our body clock gets used to getting up at the same time so this could be the possible reason for her disturbed sleep. As far as deworming is concerned 1 to 5 years old can be given Albendazole SUspension u can give 5 ml as a single dose. It's a syrup which child can easily take. It is suggested that please look for other symptoms like itching around rectum at nite, anaemia, irritability etc. deworming is safe but it is still advisable that u could consult ur paediatrician regarding this issue first.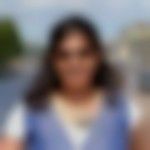 | Jul 15, 2013
Hi Anurima, during out travel I was maintaining the finnish time zone because the duration of our stay was very short. Last time when we came back in May, she got adjusted very fast to her new routine. But this time even in India also she was having the same problem while sleeping only. | Jul 15, 2013
Hi Devjani. You can start de-worming children after one year of age. But are you sure that she could be infected? I had de-wormed Richa when she was 2 years and that too because we have a dog. She could be waking up due to a change in the time zone which may have put her off her schedule. Give it some time and meanwhile, speak to her doctor too :) | Jul 15, 2013
Hi, I faces the same, My doc advised Bandy Plus 5 ml and 5 ml after 21 days. he said to give that every 2-3 months. My daughter was also 1. 5 that time. so you might can give as well.
More Similar Talks