Special Needs
Food and Nutrition
DHA Enriched Food Created by Updated on Sep 29, 2014
Hi, I recently came to know that DHA in baby food in essential for his brain development. Since the brain develop most in 1-5 years, and my baby is around 1. 5 years old. So I want to add some food(VEGETARIAN) in his diet or daily tonics to give him proper DHA for his brain development. Any suggestions please. Himanshu Jain red. himanshu@gmail. com
Kindly
Login
or
Register
to post a comment. | Sep 30, 2014
Thanks guys for wonderful replies... | Sep 30, 2014
Hi Himanshu, While DHA is important for the child, focus more on a balanced diet rather on any single nutrient. Ensure he eats seasonal and fresh foods and has a mix of vegetables, fruits, legumes, dry fruits, and grains in his diet. All these work in tandem together and nothing alone. For eg: some nutrient though available in surplus in a vegetable, may not be bio-available to the body without another complimentary nutrient. Body doesn't absorb iron from spinach without Vitamin C. So, we do not know how the mechanics of eating some DHA rich food seperately work! Talk to your doctor more on this and give your child everything to eat and he should be ok. | Sep 30, 2014
Hi Himanshu, It is great to see you are such as aware parent. some known sources of DHA-enriched foods are walnuts, flaxseeds, and even olive oil. You could add these to the diet of your child. There are also a few enriched and fortified foods available in the market that can be tried. But remember not to over do anything. Focus more on a balanced diet than just one food item. hope this helps. | Sep 30, 2014
Hi Himanshu, DHA is a part of the Omega 3 fatty acids and in vegetarian diet it is found primarily in nuts and seeds such as walnuts and flaxseeds and other sources such as soybean, tofu, and a bit in cauliflower. You could add these foods to your child's diet such as sprinkle flaxseeds on his dahi, give him tofu to eat etc. But also keep in mind that your baby is still and so 1) watch out for any signs of allergy to these foods 2) go easy and gradually on these food items to prevent indigestion etc. All things said, if your child has a normal diet everyday, you need not worry about individual food groups.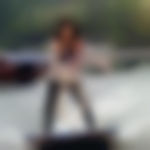 | Sep 29, 2014
Hi Himanshu, you are right. DHA is very vital for anyone's brain development and more so for babies since maximum brain development happens during 0-3 years. Vegetarian sources of DHA are very few in number. DHA is available in nuts and seeds, such as pumpkin seeds, flaxseeds or walnuts, yogurt and cereal in the form of omega-3 fatty acids. But for best advise, I recommend that you consult your baby's pediatrician and s/he would suggest you the best possible veg sources of DHA of which we don't know. :)
More Similar Talks
Top Special Needs Talks