Babycare
Diaper for whole night use.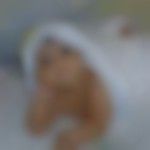 Created by

Updated on Jan 17, 2017
hey guys!! I have never used diaper till date for my lo. But want to start from next month as we are moving to a much colder place. I hear we have to change it every 2-3 hours. but changing diaper will definitely disturb my DD's sleep. any suggestions on this?
Kindly
Login
or
Register
to post a comment.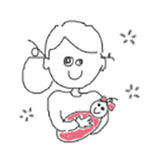 | Mar 12, 2019
changing diapers in winters is tedious for mom and the baby; i've been through with that. what i would like to suggest is to go for good quality diapers which are likely to absorb more to ensure baby remains dry. plus, you should always apply a generous amount of baby diaper rash cream to create a barrier between diaper and skin to protect them from rash and other skin infections. i trust babo botanicals soothing diaper cream for my baby's bums. it contains soothing oat milk, calendula and nourishes delicate skin of your baby.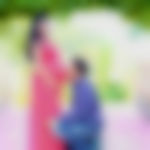 | Jul 31, 2017
For the first 3 months I used only cloth nappies and occasionally I used diapers (initially Pampers newborn and then Pampers Active baby) only in the nights. But after that I've started using diapers the whole time and no problems till date. I did not follow the 2-3 hour rule of changing the diapers. I change them as and when required. For example, if the diaper is filled or soiled even within 1 hour you need to change it and even when the diaper remains unfilled even till 5 hours you need to change it. So you need to be a better judge of your baby's needs. | Jul 31, 2017
hi my baby 10 months old i use many pako pants diapers only night time it is best sometime weather is cold then i use in these days bt only 3 diapers use in one day and night if u use diapers all day and night u can apply baby rash cream while changing diapers many poko pants diapers is best diapers for baby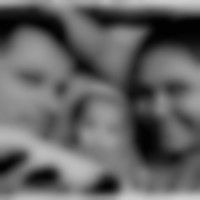 | Jul 31, 2017
use huggies or pampers they both are the best.... have used so many but these two i found the best. yes it is totally depends on the weather and also depends upon the amount of liquid your child is taking. the above two brands says that they protect till 8-12 hours but when my child takes the liquid more then the diaper gets easily filled up and have to change with in 3-4 hours.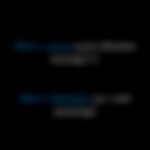 | Jul 30, 2017
hi ... i have two toddlers ...n from the day of there biryh till now i m using diapers regularly.. i use B4nappies cream regularly n in 24 hours almost 3 times i changez there diaper ..sash them oil them with coconut oil them rash cream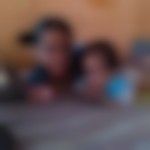 | Jul 30, 2017
There is no problem in using diapers but leakage depends on baby's urination not on diapers company because I used every company diapers still it depends on the weather condition.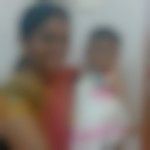 | Jul 30, 2017
hi my baby s 10 mths old and I use mommy poko pants 12 hrs absorption is good. clean ur baby after every use by soft cloth and warm water or use wet pads. apply nappy cream before using diaper. doing this will avoid rashes. take care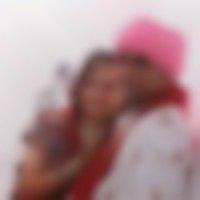 | Jul 30, 2017
i m using libero for my love from birth currently hez 7 no issues till late. have used pampers mamy pogo pants n Himalaya also. but pampers use to leak in 2 to 3 hours and Himalaya gave rashes to my lo. mamy pogo pants were ok. libero is much softer n did not have any rashes also. once I day put diaper rash cream tat helps to prevent rashes .n libero would not even leak for as good as 10 to 12 hours. good deal on tat diapers on amazon. tc | Jul 30, 2017
My baby is 4 months old and sometimes she is very irritated. Is it due to teething? Please suggest. Moreover her potty is still of green color. Is it fine? Please let suggest.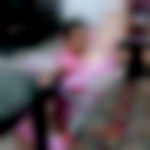 | Jul 30, 2017
I am using mammy loko pants .my baby is 9. 5 month old I am not facing any problem till birth. when I remove the diaper I wash front and back side then apply coconut oil. But I have question nothing will happen to baby daily using diaper like in night. I prefer only night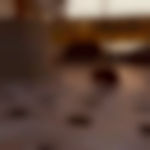 | Jul 30, 2017
Hi frnds, I am using mamy poko patns in night for my baby, it have 12 hrs absorption labeld on it, is this good brand or not@??????????????? should I move to pampers@??????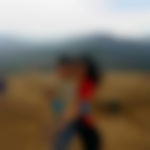 | Jul 30, 2017
daipers koi buri thing nahi hai but use only at night or if necessary. use b4nappy cream it's good.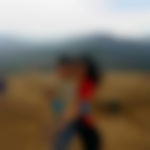 | Jul 30, 2017
Romiji har kids ki development alag alag Hoti hai. agar sari development theak hai to kayi kids 1 saal ke Baad chalte hai. don't worry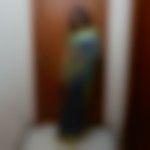 | Jul 30, 2017
Use Himalaya diaper it is very good no rashes at all u can use it whole night... | Jul 30, 2017
thank you.. in tht Wht size to select?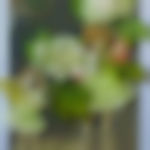 | Jul 30, 2017
use the pumpers active baby Dipper its very good & not required to change all night- 11pm to 5. 00am. I use last six month... | Jul 30, 2017
pampers are good but in tht brand there are so many options.. my baby is 4. 4 month old with 7250 gms wt.. which kind of pamper diaper shud b used.. I want pant style...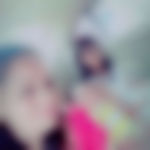 | Jul 30, 2017
meri baby 11 month ki h walk kab se karegi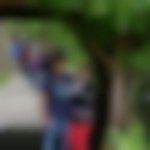 | Jul 30, 2017
pampers are good. u can use whole night. Before changing apply cocconut oil.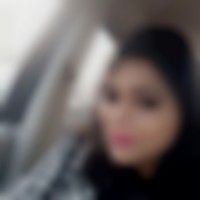 | Mar 28, 2017
pampers is good.. sudocrem diaper rash cream is good before diaper use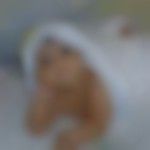 | Jan 20, 2017
thank you so much guys for turn around. very helpful suggestions. will try pampers. as it's most popular among the moms who commented. :)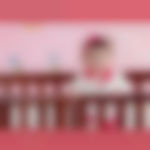 | Jan 19, 2017
Hi Kruti. You can use any diaper which says upto 12 hours protection labeled on it but pampers baby dry is best for night time and most important thing before putting on a diaper let your baby's bottom dry completely and then apply petroleum jelly. You don't need to use diaper rash cream all the time unless your baby is having a diaper rash.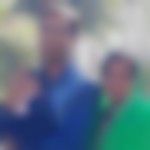 | Jan 19, 2017
yes pampers premium pants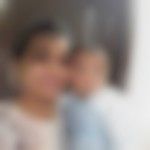 | Jan 19, 2017
you can use pamper premium pants it comes in a red and white pack and while use it apply nappy cream properly and your baby can sleep more than 6 hours in it ..it is really good and my baby sleeps without breaking his sleep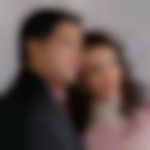 | Jan 19, 2017
pampers premium are best n apply diaper rash cream while putting on diaper... Sebamed diaper cream is too good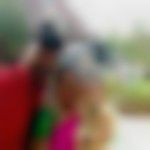 | Jan 19, 2017
No harm in using the whole night but keep in mind that you have to check your babies diaper in mid night if it has been overloaded and doesn't affects your baby's health | Jan 19, 2017
there is no harm in using one diaper for whole night ....use active pampers diapers I have been using the same for my little one from day 1 | Jan 19, 2017
u can use one diaper whole night ,no issues.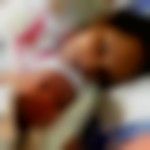 | Jan 19, 2017
S. I am using from the very first day to my little one. No rashes observed till now. Pampers are the very best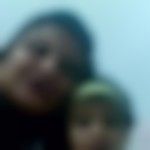 | Jan 19, 2017
it is very safe to use diapers but with a little care. depending on age, decide on open diapers or pants I make my daughter wear pamper premium pants from 6 months age... very satisfied.. Don forget to keep the diaper area moisturized.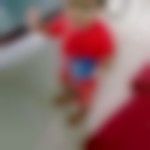 | Jan 19, 2017
hi kruti u can use the diaper in the night am using it for my baby many poko pants is good. | Jan 19, 2017
yes it is safe to use diapers at any time. ..pampers premium pant style are the best. ..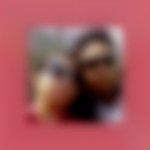 | Jan 19, 2017
hi kruti I use himalay diapers .result is very best | Jan 19, 2017
diapers are safe.. Once they became heavy u can change it once your little one is awake.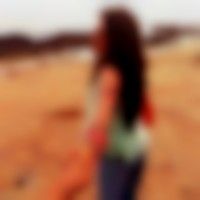 | Jan 19, 2017
yes u can use diapers... pampers r d best one n do apply rash cream or boroline as it is thick but u can also consult ur doctor for rash cream....... n m only use diapers at night or while going out | Jan 19, 2017
hey kruti u cn use any diaper. change it after 3-4 hour. n whene er you are doing clear d area with warm water or wipes. but plz use cocunut oil. this is will help from rashes. I also live in cold area in north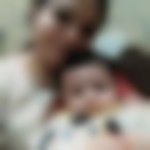 | Jan 19, 2017
yaaa.. u can use diaper.. even i m using it from the very first month for my doll... pampers premium pants r really very gud... no rashes.... | Jan 19, 2017
Pampers works best for my lo. I m using it since she is born. Do apply diaper rash cream though. I m using eazy nappy rash cream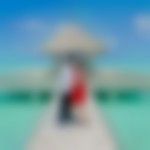 | Jan 19, 2017
yes pampers diaper r best and absolutely safe as it has wetness indicator too so u can know whether diaper is wet or dry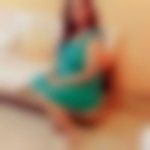 | Jan 19, 2017
yes of course u can use mamy poko pants they are good to use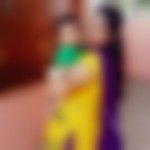 | Jan 19, 2017
Yes its safe but u can put rashes cream | Jan 19, 2017
It is absolutely safe, I use libero dry nights diaper for my lo and am very happy with it.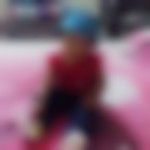 | Jan 19, 2017
yes it is safe.. pampers are the best diapers to use.. I am using since by baby was born especially at night.. so that she can have comfortable sleep so can i.. use jhonson diaper Rash cream before as it is thick and will stay long . its advisable to change diaper within 4 hours as it becomes heavy moreover uncomfortable to baby as well especially in winters when baby urinates more..


| Jan 19, 2017
absolutely safe .. put diaper rash cream if required... fisher price diapers are very comfortable for healthy baby...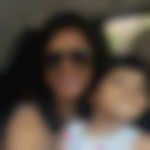 | Jan 19, 2017
Yes kruti, you can go for pampers its best. | Jan 19, 2017
there's no problem using diapers. Pampers being the best in the market currently... always use a diaper rash cream while using diapers. my lo is 10 months now n m using pampers since his birth. though i use only at night time or when going out. ive never got any problem. i use chicco nappy rash cream. dont worry pampers are gentle with baby! | Jan 18, 2017
by using continuos diaper my baby skin becm dark in thighs area..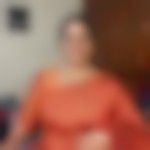 | Jan 18, 2017
most welcome kruti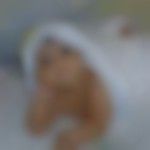 | Jan 18, 2017
thanks susmita and kanchan.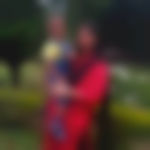 | Jan 18, 2017
Pamper/ Huggies are best with diaper rash cream. I am using Himalaya rash cream.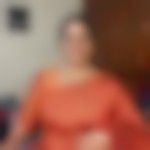 | Jan 17, 2017
there is no need to change diaper for 3 hours.. if any leakage u observe then u can remove... if u want to keep diaper for baby one whole night u can apply diaper cream. for example derma dew diaper cream is best,even am using same for my 3months baby
More Similar Talks
Top Babycare Talks