Babycare
diaper rash Created by Updated on Nov 30, 2017
hai my baby is 6 months old she had some tiny blisters near her diaper area then it started spreading little bit,then skin started peeling of,now it has become read patch,i used himalaya diaper rash cream,and doctor game me some cream called ezinapi,and some D'swet powder,it's been 1 month, it seems nothing is working,what to do,is it normal,usually how many days it takes to cure?pls somebody help.
Kindly
Login
or
Register
to post a comment. | May 06, 2018
I don't use powder. You doctor can tell the best. I simply use Mothersparsh water based wipes and coconut oil. | Apr 25, 2018
Hi would suggest you to apply coconut oil and not to use powder. You should use Mothersparsh water based wipes. It helps a lot as they're polyester free.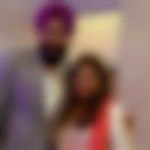 | Dec 01, 2017
hi apply cocunut oil and boroline i also faced the same problem now my son is fine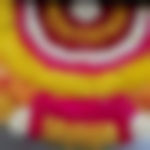 | Nov 30, 2017
Dear Chithra Niranjan , get some whole turmeric and crush it in coconut oil and bring it to boil. After that you can apply it on baby's diaper area before putting on a diaper. However, diaper rash is a signal that your loz diaper area needs air so let your baby be without diaper during the day time and keep applying the above mentioned oil. This worked for my baby when he was one month old. Hope this helps u too. Also a word of caution, lessen the use of wet wipes and scented soaps until the skin is completely healed.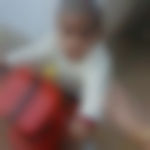 | Nov 30, 2017
hi Chithra Niranjan !!! i m going through the same problem with my daughter since she was 6 mnth old. nw she is 11 mnth old. i showed many doctors and they gave diffrent creams and powders bt nothing worked. from last 1 mnth i stopped everything and started using coconut oil every time i change the nappy. u won't believe, its like magic. all redness and patches has gone. although skin is still whitish in that area bt i hope it will also recover in few days. one more thing dnt use wipes in this condition, it will worsen the situation and baby will also feel inflammation there. just use luck warm water to clean. try it, u will also get the positive result. gud luck.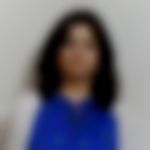 | Nov 30, 2017
hi Chaithra niranjan! hope u r doing good! Chaithra keep following yr doc's advise and discontinue diaper use for few days. . if it still doenst recover, take second opinion. here are a few blogs that u might find useful. Hey! I find this parent blog really interesting. I suggest you have a look too: https://www.parentune.com/parent-blog/home-remedies-for-diaper-rash/2662?ptref=sa0l000030g021y and Hey! I find this parent blog really interesting. I suggest you have a look too: https://www.parentune.com/parent-blog/must-know-diaper-hygiene/2514?ptref=sa0l000030g01xu
More Similar Talks
Top Babycare Talks