Babycare
diaper Created by Updated on Jul 09, 2017
My son is 2. 3 yrs old.. He is pooping only in the diaper... Without that he is not pooping.. I don't know what to do.. Givee some tipd
Kindly
Login
or
Register
to post a comment.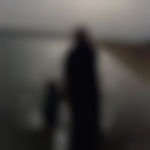 | Jul 10, 2017
Hey.. first mentally prepare him that he has to use washroom for pee n poop like mamma n dad.. appreciate him in every way.. he's 2+ so he can understand easily... whenever you garbage the diapers say bye bye diapers my baby is a big Boy now.. encourage him as well to say like that in a fun way... ritnw my baby is on potty training n m happy in a week he is going for pee in the washroom.. hope it helps | Jul 09, 2017
thank u debha Shree.. will try Ur idea | Jul 09, 2017
Hello Sudharsana, children generally follow a fixed time for passing stool... My son generally does after lunch. Does your child also follow a fixed time? If 'yes'... then a small question to you.. have you ever kept him without a diaper in that particular time to see whether he passes his stool or not? Actually, small children can't hold their motion for a long time.. so it is little bit impossible for him to hold his stool pressure if he is not on a diaper. You can do a job ...when he will start passing his stool... very slowly remove his diaper tearing it off from two sides... It may be that he feels little bit messy and discomfort to pass the stool without a diaper as he does not like to see the stool or sordid his feet . So try to use a potty seat if possible | Jul 09, 2017
For 2 days I didn't wear him diaper.... He didn't poop for 2 days... after I wear diaper to him, all of the sudden he released... I want to change him fast.. But don't know how | Jul 09, 2017
Same thing is happening with my 1yr 11 months old son he poops and pees only when he has diapers and when we remove his diapers he does not poop or pees.
More Similar Talks
Top Babycare Talks