Parenting
Diapers Created by

Updated on Mar 29, 2016
Is it harmful for baby to wear the diaper every time ..or most of the time in day.. I usually use mammy poko pants
Kindly
Login
or
Register
to post a comment.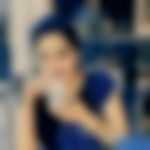 | Sep 29, 2016
Problem with using diapers in India is due humid weather . Generally we don't have centralised air conditioning. Hot,humidity and moisture locked with acidic urine and alkaline poop causes diaper rash which spreads like wild fire. I would suggest you would need to find first diaper brand which suits your baby and second either change it quite frequently like every 2-3 hours (don't wait to be used completely) or use cloth nappies alternatively. Diaper rash is really painful for kids .You can use vaseline or oil to ensure least moisture is locked in skin areas. Hope it helps.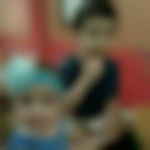 | Mar 29, 2016
Hello... my girl is going to be 8 months now. and i have been keeping her in diaper everytime and she has never got any rashes. The thing is in India ppl have lots of misunderstandings when it comes to this matter. U need to take care of few things and believe me ur baby will never get a rash or redness. 1. Find the brand that best suits baby. For my baby huggies wonder pants works d best. 2. Change diaper at least 3 times a day. 3. When ever u change d diaper massage d area well with coconut oil and leave it open for 5 to 10 mins. 4. Use a good rash cream I use ezinappy. But if u message d baby well then there is no need to put rash cream everytime. Hope this information helps. | Mar 29, 2016
Hello Naveen Before I also use to have same doubts... but then I started changing my son's diaper every 4hours and in evening before his massage I keep him diaper free for 3-4hours. Now since he is 7months I don't change diaper frequently.. so you can keep your baby in diapers but ensure to keep him diaper free at least 2-3hours. Hope this helps

| Mar 29, 2016
Hey.. Its not advisable to make that poor baby wear the diaper all the time. Plus if u notice the baby will start getting rashes or the elastic area o the diaper is generally red when you take it of. Also if you do plan to make your baby wear diapers mostly, please ensure timely disposal of the same. Yet, would say keep the baby diaper free as much as you can. Mammy poko or pampers or even for that matter of fact any diaper can cause rashes and irritation for the baby | Mar 29, 2016
Hi.. There is no harm in wearing a diaper. However make sure to leave the child diaper free for sometime in a day and avoid any rashes.
More Similar Talks
Top Parenting Talks