Food and Nutrition
diet intake Created by

Updated on Jan 16, 2013
Hi, My daughter is 1 year and five months, she do not drink milk from bottle. We have to rush after her with spoon. Even other things like dalia/suji/cerelac, she hardly eats anything. She is almost on mother's feed all time. What is the age by which mother's feed should be stopped? How many times a day mother's feed should be given to a 1. 5 yrs child. What should be done to develop her interest in eating other diets. Regards,
Kindly
Login
or
Register
to post a comment.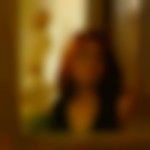 | Jan 29, 2013
Hi Vichal, While other parents have already covered this issue well, I would add on a little. To draw your child's attention towards other foods, do not force feed often as this may backfire! Instead, be creative with her diet. Experiment with different colours/textures/shapes/tastes in food. Offer her a colourful nibble tray with small quantities of finger foods like boiled carrot or potato sticks; food balls like button idlis/cheese balls; different shapes of mini parantha/sandwich etc. Your daughter is likely to be curious about it and may then try different foods besides just mother's milk!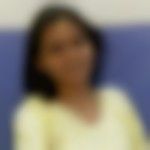 | Jan 21, 2013
Hi Vichal, I am completely agree with Payal. For initial 2-3 days she will cry more but later on she will adjust with formula feed. With her demand if she will get mother's feed then probably she will not touch other food. So try to give fruit's puree whenever she is hungry. I also did same with my 8 months old baby. Now he is having other food also. | Jan 20, 2013
In short- 1. As long as your child is healthy and active, there is nothing to worry about. 2. Your child needs solid food, so try different options. At the table provide 3 or 4 options to her to choose from. Maybe she does not want rice, why not some roti with milk or dal. Try some home made purees of fruits and veggies like carrot, apple or banana. 3. Never give up. Instead of running after her, let her get hungry and then she will eat what she requires. Once she has eaten her full, you will realize, so then she will start running around. Then go slow on her.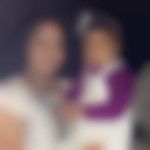 | Jan 20, 2013
Hey hi vichal, i am a mother of a 1 year 9 months old daughter. I am understand your distress abt your daughter not taking top feed n continuously demanding mothers feed. The thing is you got to understand that mothers feed is not enough for her dietry needs now n she needs top feed of milk and also fruits, veggies dal roti rice etc. to start with you can try giving her lactogen or nan pro milk powders which r popular with babies bcoz the formulation is such that it tastes similar to mothers milk. Later try introducing her to variety of fruits n rice kheer or khichadi. Hope this hhelps you. all the best. | Jan 16, 2013
Here is an interesting blog with some wonderful recipes. I have tried some for my child. Please take a look here https://www.parentune.com/parent-blog/healthy-and-fun-food-options-for-your-toddler/195 Hope my suggestions help :) | Jan 16, 2013
To encourage your child to take interest in her food, please take a look at the following links. Parents have raised a talk on similar issues earlier and received responses from other fellow parents. Here are the links https://www.parentune.com/parent-talk/upset-not-eating/237 and one more https://www.parentune.com/parent-talk/alternative-food/193 | Jan 16, 2013
Hi Vichal. Breastfeeding is a personal choice and your wife may continue nursing your daughter as long as they both choose too. But most parents choose to wean after one year and introduce regular milk to the child. If you have been trying to wean her and the bottle has not helped, you may try using a sippy cup. They are one step ahead of bottles and the child does not need to suck to drink. The liquid will flow out automatically when tilted, but in controlled quantities. She may take sometime to get used to a sippy cup as well. You may also try giving her milk from a plastic cup. There are many cups with beautiful prints and colours for children. She may like one of those. You may also add some bournvita or horlicks to her milk instead of giving her plain milk, which can taste very bland.
More Similar Talks
Top Food and Nutrition Talks
+ Start a Talk
Top Food and Nutrition question
Top Food and Nutrition Blogs