Food and Nutrition
Diet Plan for Toddlers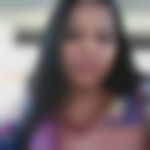 Created by Updated on May 04, 2016
The ages between 1 to 3 years is very crucial for a child because this is the time when they grow rapidly and that is why a good and balanced nutrition plays a vital role. This period is an important building block for establishing a healthy lifestyle. In other words, during this stage parents can either build a healthy lifestyle or an unhealthy one. During this stage, toddlers start liking or disliking particular foods and they learn about different tastes too. For example, if parents introduce chocolates and deep fried foods at this age, the toddler develops a liking for such foods; but if vegetables and fruits are introduced, a healthy base can be built. Therefore, parents should be careful before introducing any kind of food because this may have a lifelong impact on the toddler. Why is balanced nutrition important for a toddler? For optimal growth and development. To prevent malnutrition. To build a strong immunity. To keep infections at bay. To prevent vitamin deficiency. Balanced nutrition is also required for optimum body composition and to prevent the onset of chronic diseases in later life. Important points to remember Exclusive breastfeeding from 0 to 6 months. Sadly, this is not popularly practiced in India. Therefore, it very important to spread awareness about the same. Beyond 6 months, breastmilk is not enough as a source of nutrition. Therefore, other liquids and semi-solid foods need to be introduced during this period. This is known as complementary feeding. Parents should not delay complementary feeding. Here's everything you need to know aboutweaning. Feed them with small and frequent meals (every 2 hours). Toddlers cannot eat large meals at one go. Fruits and vegetables should be properly cooked. Raw foods should be avoided completely. It is important to maintain proper hygiene while preparing food as well as feeding. All the utensils used for cooking and serving such as plates, bowls, spoons, feeding bottles and bottle nipples should be sterilised, which means it should be washed with hot water and wiped with a clean napkin before and after use. Mother or the one who prepares the meal for the toddler should practice good hygiene habits. If the breastmilk is not enough, what should be done? Start with commercial infant formula. Read the nutrition label on the commercial infant formula carefully. Here are things you should be careful about when formula feeding. Cow's milk should be boiled properly and introduced only after 1 year of age. In the beginning, dilute cow's milk with equal amount of water. A feed of 120-180 ml of milk should be given at a time. This should be repeated 6-8 times through the day. After 4 weeks, undiluted milk can be given. How to prepare a healthy complementary feed at home? Select a good source of carbohydrate and protein such as rice and moong dal. Soak it in water for 8 hours or overnight. Germinate it by tying it in a cloth for a few hours.  Sun dry or roast it in a pan to remove excess water. Grind and store it in an airtight container. This is known as amylase-rich food which is easy to digest. 2 teaspoons of this formula should be cooked with 1 teaspoon ghee and a little water to be given to the baby. You can also try vegetable upma, which is a nutritious weaning recipe. This kind of feed is healthy for babies from 8 to 15 months. Sample diet plan for toddlers Breakfast- 1 small katori thin oats/ rava/ rice/ ragi porridge (as the baby ages, the consistency can be changed)After 2 hours- 1 small mashed banana. As the age increases, it can be cut into small pieces and given. After 2 hours- 1 small katori vegetable soup/ dal waterLunch- 1 small katori thin rice-dal khichdi or vegetable khichdi with curdAfter 2 hours- 1 small cup of milkAfter 2 hours- 1 small stewed appleAfter 2 hours- 1 small katori rice/ vermicelli/ ragi kheerDinner- Same as lunch or Half small chapati made into pieces and dipped in milkBedtime- 1/2 cup milk (if the toddler is hungry) As the baby ages, she starts eating like an adult. So the sequence is as follows: 0-6 months- Exclusive breastfeeding. 6-12 months- Breastfeeding along with introducing of liquid and semi-solid complementary feeds. This includes liquids such as milk, rice kanji, dal water, vegetable soups which is followed by semi-solid or soft foods. 1-2 years- Soft foods like khichdi, porridges, kheer, roti with milk, mashed or stewed fruits, boiled and mashed potatoes and milkshakes. 2-3 years- Finger foods or bite-sized foods and then the toddler learns to eat like an adult.
Kindly
Login
or
Register
to post a comment.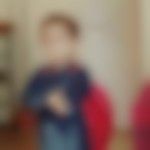 | Sep 20, 2016
Thanks it's very helpful | May 04, 2016
thanku mam | May 04, 2016
Thank you mam | May 04, 2016
Thanku so much madam | May 04, 2016
Thnks madam. ..
More Similar Talks
Top Food and Nutrition Talks
+ Start a Talk
Top Food and Nutrition question
Top Food and Nutrition Blogs