Parenting
Difference of opinion on childcare and generation gap.....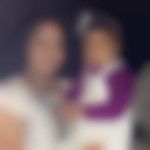 Created by Updated on Feb 20, 2013
Hello parents, i am going thru a very difficult time as my inlaws have come down to stay with us for a longer duration due to some of their health issues . Die to this my whole sustem has toppeled n my daughter who is about to turn two Is all the time playing with Them n doesnt want to eat or rest or sleep n is always shouting or screaming loudly which could be bcoz my mother-in-law speaks with her in a very very loud tone..... She is not paying any attention to what i am telling her to do.... This is a very annoing situation for me n this is causing problems bywn me n my husband also..... My mother in laws just doesnt let my daughter be.... She is all the time trying to gain her attention n this is just getting irritating..... Plz suggest me what should i do? Et
Kindly
Login
or
Register
to post a comment.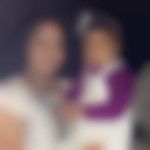 | Feb 22, 2013
Thanks aashna.... | Feb 21, 2013
Hey Prajakta, I get your dilemma here. Since getting your husband involved will not help, then you could try and make a new routine for your daughter and involve your in laws in it as Neetu suggested. Getting them to help you out with the chores and handling your daughter may lighten the stress for you to some extent. As you mentioned that they have come to live with you for an extended period of time, there will surely be a routine which will fall into place soon. On the other hand, things which you are concerned about such as feeding your daughter and her sleep schedule, you may speak to your mom in law- have a discussion on how little she eats and what you both can do and how you feel about her not missing her naps/going to bed at a particular time. Maybe your in laws can put her to sleep. There will probably be change in your child's behaviour, as you have also written in one of your post, but the bright side is, once they leave, you can get your child back to the way you would want her to behave. Children this young will learn whatever they are taught. Until then, I hope you find a common ground with your in laws and things get easier. Take care.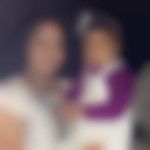 | Feb 21, 2013
Hey aashna, my husband is with me but the thing is like i cannot talk to my inlaws directly in any way like in strict way or politely bcoz anyways they take it for granted i have to ask him to talk to them n he gets a nice lecture from them n they just start blaming me n how i am over reacting n being very rude n on so even he gets all bombarding n comes back with a negative Feeling n get frustated n starts getting angry if i say anything abt his parents..... so making him go n talk to thrm is not a good idea in my case...... | Feb 21, 2013
very true! | Feb 21, 2013
Hey Prajakta, you are right , there's about a million of us going through the same thing, so hang in there! | Feb 21, 2013
This is the situation we all are facing. As Aashna and Binsy told, you have to talk to your husband and convince him about the importance. It is he, should talk to his parents than you. Then only they will take the seriousness. But you can show your feelings in a polite way. If you start irritating your child, she will become arrogant towards you. So take care about it. I told you that I am facing the same situation now. yesterday My baby did not pay any attention to me till I say sorry to her and promised her I wont treat her harshly. It is very hard to do. but as Neethu said, this too shall pass. | Feb 20, 2013
Hey Prajakta, you are certainly not alone. A situation like this is 'harr ghar ki kahani'! We can easily speak our minds to our parents but with in laws we do tend to think twice. I have had instances where my in laws came over for a few months and my daughter had changed completely. She never paid any attention to me and if I ever tried to discipline her, my mom in law would step in and console her. I had lost complete control. The next time we went to their place for holidays,the same things started. I had to tell them how I felt. The best part was my husband & I were in the same page. He spoke to them and that helped! I will not say that things have changed completely now. They will still want to pamper their grandchildren and will not stand to see a teardrop, but there is clearly a line beyond which they know I am in control :) So you could try and talk to your husband too and both of you could have an open conversation with your in laws or you could do it too. As Binsy said, we do need to get firm and stand our ground. Tk care :)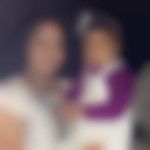 | Feb 20, 2013
Thanks all for your Helpful suggestions n it feels good to know that i am not the only one going thru this n there r ways out to it....... I will definately think over the opinions that all of you have given me..... Thanks again.... | Feb 20, 2013
Lovely suggestions, and I have faced the same problem. However, I am more outspoken, and I usually speak my mind. Therefore, when this problem happened with me, I said this is what I do and it is for a reason. I told them that I hope they will understand that children today are different and need different type of attention than the previous generation. If they still dont get it, be firm as Binsy says. When my father in law started giving my daughter chocolates every day, inspite of my continuous telling that the doctor has asked her not to have so many chocolates, I had to tell him that if he does not stop I would simply have to take it every day from her and throw it away. | Feb 20, 2013
Hey Prajakta, i am sure many of us can relate to what you are going through and your concerns are all valid. And I agree with Binsy that if nothing works, one ought to get firm. But its really easy for us to take out our resentment of other things on our children, so I would say try and keep your cool and do what you have to do as your child's first teacher. As Binsy said, we got to put our foot down sometimes.. take care. this too shall pass..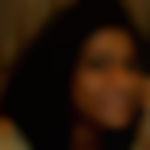 | Feb 20, 2013
hey prajakta, i totally understand ur frustratn... while disciplining my child, i used to take her to the room, lock the room, and then discipline her. If she was putting a fight and crying(to go to the grandparents since they pamper her), i wouldn't let her do it and only when she was quiet and calmed down, i would take her out of the room. i would repeatedly ask my child to change her behaviour and persistence is the key here. after leaving the room when my in laws confront me at times abt my ways of raising the child and tell me they have raised good children, i politely tell them that even i would like to have an opportunity to raise my child my way to become a good human being and if i make mistakes while parenting, i will learn from those mistakes and rectify whenever necessary. I know i sound rude and maybe my point of view might sound extreme but the fact is i made the point and they dont interfere while i m disciplining.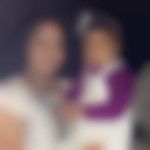 | Feb 20, 2013
Hey neetu n dimple i am really thankful for your helpful suggestions but the thing is even though my in laws love hridima a lot they r not very particular n whenever i have left hridima with them even for a short while they r not able to take care of her.... She is very accident prone n she always gets hurt whenever she is with them.... She runs all around n they cannot match her speed..... They r not even ready to accept the fact that the ways of parenting n the total approach has changed n this generation had got lots of competition ahead in life...... for example when ever i try to make her understand that shouting on elderly people n screaming is wrong they start laughing.. ,.. This male my baby confused n even she starts laughing..... This is very irritating n just blows my head off.... If she starts inculcating such n habit of making fun if me n its going to be difficult for us... I might sound like an extrimist but things r really getting put of control n this is really bugging me..... my husband is also getting annoyed if i say anything abt his parents these day.... He agrees that what they r doing is wrong but he is also not able to convince them abt the way we want to bring up hridima..... They scold him n start saying that we have also bought up children n we have sone our job well n on m on...... This is really bothering both of us n hampering our lives as a family... ,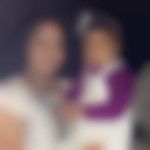 | Feb 20, 2013
Hey neetu that really makes me feel much better.... You suggestions r good n i will try to utilise them as much as possible..... My daughter already goes to a preschool n she is there for 2 hrs n then we both come home together.... As far as eating n sleeping is concerned i cannot hand these things over to my mother in law is she is very impatient person n hridima is a fussy eater.... Her grandmom will feed her little n as hridima starts turning her head she will say let it be may be she is not hungry or she dif not like the food n then my smart todd takes a tip from there n starts saying bass bass.... Feeding n sleeping both things r the foundation stones of her future n i cannot take any risk..... my husband is very choosy abt food n also he any my mother in law have a sleeping problem.... I dont want my daughter to get these things from them..... Genetically she might inherit somethings but i will definately try n keep trying to make her a foody a healthy person on a whole..... | Feb 20, 2013
Hello Prajakta, I can understand your frustration very well. Since I am facing the same things now. And I agree with Neethu. Give responsibility to your mother-in-law regarding your daughter. I tried the same. But you have to stick to the point strictly and do not interfere between them. Just live them alone. | Feb 20, 2013
Hey Prajakta, I live in a joint family, and when my baby was young I really faced a lot of similar issues, and could not be too vocal about my difference of opinion. Only when one looks back after so many years does one realize that all the frustration could have been avoided if we dealt with things differently, but we learn as we grow. What helped me get through was that my spouse was able to be firm and convey politely that there was a certain way we wanted to raise our child. But we can only do that so much since we do not want to hurt the elderly's feelings. Having faced this for few initial years, I feel I can share with you some practical no-frill solutions. You cannot change how grandparents speak - the pitch or the tone. You also cannot change their need to constantly engage with their grand child. So its best to acknowledge this and move on to a real solution. Its best if you do not let the silent frustration get the better of you. This is not an impossible situation, parenthood will throw bigger challenges as your child grows. Have you thought about sending her to a play school nearby since she is almost 2 now. This will help her engage with other children and spend time in a different environment. As you said, it is bothersome when the child's routine is disturbed, the system really topples. But given a choice, any child would love to play rather than eat or sleep :) Why dont you simply try and let it go for few days. I am a control freak myself so i know it can be difficult :) Try this - when its food time - give grandmum the responsibilty , when its nap time, let grandmum put the child to sleep. This does two things - your child's time with the grandparents will be utilised differently. The routine will be taken care of to some extent. Give responsibilites, since every one who loves the child is responsible for the child's well being as well. As fot the insecurity that you may feel seeing the child bonding with grandparents, no one can replace mum.. stay aloof for a while, read a book, listen to music, and next thing you know, your child will come looking for you. tc..
More Similar Talks
Top Parenting Talks