Parenting
Discipline in kid Created by

Updated on Jun 29, 2015
Hi All, i want to know what is the perfect age from when parent should start making kid well disciplined... Also, my son is not listening to me these days.. he only watches Either TV ot playing games in mobile.. How to make him interest towards study.. he is in STD-1 and 6 years old boy. Please suggest Regards
Kindly
Login
or
Register
to post a comment.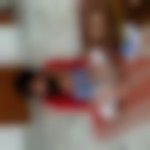 | Jul 01, 2015
Dear Jyoti, U need to first shift his attention from TV and internet. Try and find out what he likes beyond these things . Take. him for a walk , take him to d park or even to a game parlour ! Delete all games videos from ur mobile. Once he starts getting into other things u can gradually make a time for him to study which he will also do because he has enjoyed so many other things. Hope this helps | Jun 29, 2015
Hi Jyoti Sinha! I completely understand how frustrating it could be when u have to again and again repeat yr point so that child listens to u. I agree with Anurima and would also like to add few points. 1. Make sure other family members listen to u. For ex if one person say father is watching television and is not ready to switch off when it's time for child/children to sleep even after repeated requests .the child is watching this and knows Mummy is not to be taken seriously. So this could be communicated to other members to not to disobey u in front of kids. 2. Setting some time limits as far as watching TV or playing games on mobiles or I pad is concerned. these rules should be applicable to all members . For ex no use of gadgets after 8 pm Or before kids sleep 3. Setting a routine for the child in which there is a time slot for studies, rest, physical activity etc. 4. making studies interesting for example rather than making the child sit down and study , u could ask him questions from day to day life. Say for ex if u have 3 pencils and two are lost how many r u left with. Similarly making a calendar writing down names of days and months of the year and also putting a smiley on birthday of family members. For teaching concepts of heavy and light u could use weighing scale and show how many clayballs would equal one glass. So it is advisable to think of ways to make studies interesting by story telling, using placards or making crafts ,doing an activity, or giving example etc. Hope this would help. | Jun 29, 2015
Dear Jyoti, you may find some useful tips in the blogs suggested by the admin. May I also add that there is really not hard & fast rule with regards to disciplining your child. The best way is to sit your child down and have a chat. 6 year olds often listen and follow when made to understand. If you feel that he wont take you seriously at the start, then you may ask his father or any other adult whom he will really listen to. Help him understand that there is a time for TV, a time to play games and also a time to sit and study. Allocate a time slot when he can watch TV and once that time is over, he needs to turn the TV off. I also have a 6 year old and I feel is being consistent and making sure that your child understands what you expect of him is a great way to strengthen the bond and develop trust. Hope this helps too.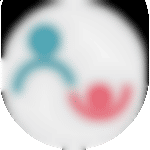 | Jun 29, 2015
Hi Jyoti Sinha You may find these blogs helpful- https://www.parentune.com/parent-blog/how-strict-should-you-be-with-your-child/504 and https://www.parentune.com/parent-blog/12-ways-to-keep-your-child-away-from-tv/420
More Similar Talks