Child Psychology and Behaviour
Discipline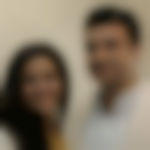 Created by

Updated on Oct 23, 2015
Hi my son is 1 and a half yrs old. Suddenly in last 2 months he has become very naughty. Also he has become a little violent n raises his hands n hits anyone. Pls suggest wht to do
Kindly
Login
or
Register
to post a comment. | Oct 26, 2015
Do check if it could be the influence of TV as well. My lo started hitting a lot after watching the same repeatedly on Chota Bheem. She thinks it's ok to hit if she thinks the other person is bad. Still trying to get her off that habit. You need to be persistent & firm that it's not acceptable. And avoid spanking or belittling ur kid, it just worsens matters. Also chk if u have neighbours who squabble openly, ur kid could be picking it up from them also. | Oct 24, 2015
Hi Megha! How r u ? It could be really very confusing to understand why child all of a sudden has become so aggressive . I would like to ask u certain questions that should help u find an answer to it 1. Has there been any recent change in home say for ex:u have joined your job,new maid, child has joined day care,father/mother being less available to the child due to professional commitment etc.. 2. Is there a role model around the child who could be using similar form of aggression? 3. Do u see this behavior as some sort of retaliation? 4. Please notice what makes the child behave so. Once u r sure of the source of provocation please avoid it and also help yr child in learning better ways of anger management say for ex diverting his mind,singing a song/rhyme, counting till 10, immediately leaving that situation. Also be firm in yr tone and say NO every time he repeats this behavior and praise him when he listens. I am sure Avyayaan would be fine and it's just a wrong behavior picked up which he would unlearn with constant persuasion and praise.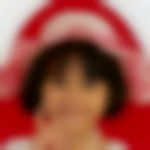 | Oct 24, 2015
At this point the only thing to do is talk to him firmly stating what is not acceptable. They will love to irritate you if they sense it. If whatever u say comes out genuinely and naturally they will follow. Anger won't help.
More Similar Talks
Top Child Psychology and Behaviour Talks
+ Start a Talk
Top Child Psychology and Behaviour question
Top Child Psychology and Behaviour Blogs