Child Psychology and Behaviour
discipline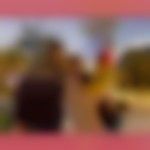 Created by

Updated on Jan 10, 2017
my son is 3 years 2 months old. he loves to be social but needs few days to be normal with the new group. He has been going to kindergarten ever since he was 2 yrs old and had been going to playgroup (accompanied by me) prior to that. he behaves very normal at home but in school he is too disciplined. he doesnt snatch, listens to teacher, doesnt run around during the class, clean up his toys after finished playing with them, no scream... just too disciplined in school whereas all other kids do something or the other. He gets scared if any other kid shouts or snatch his toy... i am worried as this may lead him to be an introvert and also being bullied by others and being dull. he is nt the same at home though. do i need to worry?
Kindly
Login
or
Register
to post a comment. | Jan 17, 2017
Hi shruthi , I have a 5 years who too had the same behavior , we too were worried about him , but after his 3rd year his behavior changed on his own, we should let them grow and learn things on their own until and unless it's very serious, trying to change his mentality may cause inconvenience to him or her.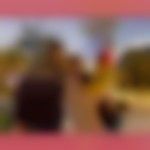 | Jan 11, 2017
thanks everyone | Jan 10, 2017
hi Shruti Agarwal! the way u have described your child is the description of how an ideal child should be like. had it been vice versa , naughty at school and calm at home or receiving complaints from school for being too aggressive , it would have been a cause of concern. he seems little shy, but I am sure with your love and support he would come around. enjoy his childhood with him! hope this helps!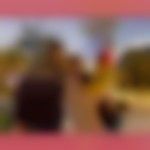 | Jan 10, 2017
thnks Rim for the suggestion.. have already tried tht but he doesnt say anything. Recently, there have been a new teacher who he doesnt like, however, i have attended her class during playgroup and she is very gentle. have addressed this to the class teacher as well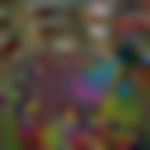 | Jan 10, 2017
As u mentioned, he is quite social.. u need to talk with him very politely n taking him in confidence. Just ask ur son - is he afraid of someone at school or is he having some kind of fear for school? Just a suggestion, try making some kind of story of school n tell him to complete it.. may be, u will get some hint.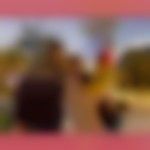 | Jan 10, 2017
i have already spoken to the teachers and they say everything is fine. he is the only one who keeps seated unless he is told to get up, no fighting, no screaming and a very calm boy which he isnt otherwise at home. At home he is active but yeah not very naughty. i am afraid if this would affect him emotionally. | Jan 10, 2017
till the time he is disciplined and listen to his teachers it is fine what is worrisome is that he gets scared and this is where you need to speak with his class teacher and voice your concern with her as well.
More Similar Talks
Top Child Psychology and Behaviour Talks
+ Start a Talk
Top Child Psychology and Behaviour question
Top Child Psychology and Behaviour Blogs