Education and Learning
Disobedience
Created by

Updated on Mar 03, 2017
My first daughter and my second son,they were becoming very irresponsible in their works,my daughter,she has good memory power,she reads Bible and recite the verses,only once in a while she is making us happy by reciting it,my son he was very responsible in doing all things,but now he is following his sister as an example,he is not at obeying us,both of their behaviour is the same not at all obeying,they both fight with each other irritating me,I become bad tempered and yell at them badly and also beat them,they will not play with their little brother,pls help me,how to change the behaviour of my daughter first,she is growing but with no good manners,how to take care of my three children,my daughter if she does wrong thing also her grandparents support her a lot,she is grown up 4 yrs by them only,she never listens to us,my hubby's parents
Kindly
Login
or
Register
to post a comment.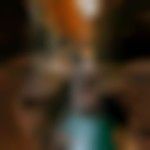 | Mar 08, 2017
same here | Mar 05, 2017
thanks shikha for giving this wonderful advice.....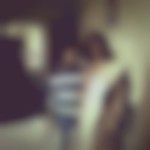 | Mar 05, 2017
my dear I can actually feel it. i think I should engage them in different activities like after school let them play or make them learn there favourite game or give them coaching .this will keep there mind engaged as they only create disturbances whenever they are free so keep them engaged as much as I can as they have lot of energy. so it needs outlet. so try out this. | Mar 03, 2017
hi Ellendurai! how r u doing! I can understand how difficult it is for u to deal with three kids that too of different age group. Ellen the crucial phase at which your daughter is ,she needs her parent to spend some exclusive moments with her. by ordinal position she might be the first one but she is still a child. we most of the time keep reminding our elder ones , that since they're older they should behave likewise but we forget that they are still children who need our love and affection . keep telling her "she was special, she is special and will always be special for u as she is the one who called u Mama for the first time". remind her time and again that u r so proud of her, u love her very much . avoid hitting her as she will become stubborn and start retaliating. also don't scold her because of her siblings as she would start hating them and consider them responsible for taking her parents away from them. Ellen it's a tough phase for u but the only way to sail through this is by dealing with your kids with love. shower your love on them and Dont let your tempers rise. praise her for her good behavior. bring a change in your behavior and see the change in your children. and don't forget to hug them often. how this helps!! | Mar 03, 2017
hi Elen. first keep yourself calm dont loose patient. whenever you feel like you are not able to contro; talk to yourself, say" Elan calm down, calm down" and move from the place. Try to be friendly with your kids , spend more time, take them for outings, or for a vacation. Now they are growing so they will trust more to their friends then you. You have to walk along with them . share things and talks withthem . whenever they comes from school hold them , kiss them , serve them their favourite foods and ask them about their day in school Never forget to appreciate on even trivial things. Dont scold or beat as it will spoil them and they will develop hatred towards you. remember that with love you can make them do whatever you want. scolding will only worsen the situation. sometimes reward them when they behave nicely. Take help of your husband. Ask your inlaws to help you in mending the behaviour of kids. kids listens to grandparents so just beg them to help. overall you have faith that everything will be fine and keep trying , dont loose hope. my best wishes with you.
More Similar Talks
Top Education and Learning Talks
+ Start a Talk
Top Education and Learning question
Top Education and Learning Blogs