Parenting
disobedience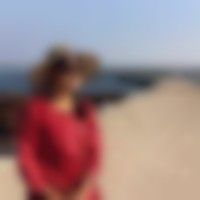 Created by Updated on Mar 05, 2017
my daughter doesn't listens to me at all and I feel very sad and hence get angry.
Kindly
Login
or
Register
to post a comment. | Apr 11, 2017
hi Kinjal and Shama! this is that age when a child would want to go by his own mind and chooses to differ from adults. when they are not allowed to behave the way the would want to , they either shout or hit or have aggressive outbursts. Kinjal and Shama u need to don the hat of a friend and rather than dictating them what to do and what not to do, seek their opinion and give them freedom to act according to their wishes. If u feel something is not right for them or their decision could have a negative impact on them u could calmly guide them as a friend and give the reason behind your denial. work on the bond that u share with them. praise them often . hope this helps!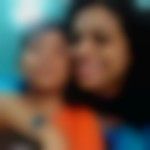 | Apr 11, 2017
my son is 7 years doesn't speak .he wants to do everything on time like he want to go swimming he will pack his bag and if I say no he will start hitting and crying what should I do. | Mar 07, 2017
he only do's what he wants to do and just does not listen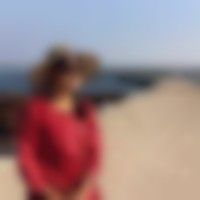 | Mar 05, 2017
thank u sooo much friend, will try my best. hope things settle down soon. Gd nite | Mar 05, 2017
Sona ! u r a great Mom indeed! each phase is different and who said road to parenting is an easy one . each day is a challenge my dear friend. she is at a stage where peer pressure, bodily changes, hormonal changes, study pressure, social relationship with same and opposite sex all are a challenge for her to deal with. .so stop for a while, introspect and see where is that u probably might need to bring a change in yourself so that u could understand and help her better deal with these challenges. we all make mistakes, but the person who learns from those is the winner. did u say 'u have no love for her?' have u been cooking her food , feeding, doing her everyday chores , ironing her clothes, organizing her Almirahs ,teaching her , praying for her well being without having any love for her? Sona difference of opinion might exist between two individuals who love each other. so u very much love her , it's just that u need to express it. say this to her ,"kashish u r my princess"; u r very special to me, hug her as many times as possible without any reason.. things will be back on track hopefully very soon. just be positive and don't let negative thoughts enter your mind. hope this helps!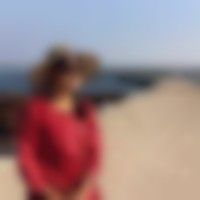 | Mar 05, 2017
Things had reached such a height that I don't find any love for her. she argues on each statement of mine, has become very rude. me fighting with myself, crying and repenting each night. I wish I could become a better Mom... | Mar 05, 2017
hi Sona! how r u Sonal! Sonal when u talk to her , watch your tone. check when u r talking to her or instructing her to do something r u complaining, taunting, scolding or pleading her to follow? Sonal a child howsoever old needs your attention, your hugs, love, care and praise. start afresh! first and foremost change your tone and make it firm yet soft and polite. notice her positive traits and praise her . for instance u want her to study. u could begin by saying something positive "u r my sweet Shona baby" .hug her. kiss on her forehead,gently stroke her hair . then ask her how much time she needs to wrap up what she is doing and tell her to quickly do it and then shift to study table. give a reminder after 5 minutes. when she is there praise her, again thank her and hug her. avoid making negative statements. Sonal the key to change in her behavior lies with u. change your tone and see the magic . hope this helps!
More Similar Talks
Top Parenting Talks