Parenting
Disturbed sleep Created by Updated on Jan 29, 2015
My daughter has always been a very light sleeper-wakes up easily with a light noise, takes short naps and the like. But I have always noticed that she talks alot in her sleep, shouts and screams and often makes sounds like she is uneasy or unwell. She also keeps gritting her teeth very badly. I often check on her to see if she has fever or ask her is something is troubling her but I dont get any response as she is usually asleep during such episodes. They can last for over an hour on some nights and she refuses to wake up in the morning or wakes up tired. I wanted to know if there is anything I should do to ensure she sleeps better, without much disturbance. She has such episodes almost every night. Thank you fellow parents for sharing your tips and suggestions.
Kindly
Login
or
Register
to post a comment. | Feb 15, 2015
Hi arunima. ..how old is your daughter? As a doctor I would advice you to get a sleep study done for her if the sleep walking is becoming a problem. ..Some children have lil problems during their REM sleep ( that's the stage of sleep where dreams are usually seen)... n it can be corrected with some medications... | Feb 11, 2015
Dear Anurima, There is so much going around in their world these days, Its just a reflection of the day. I think you should mention it to her doctor on your visit , if there is any major concern the doctor will advice you some medication. As a mother you can spend sometime before she falls asleep helping her unwind the day by sharing everything with you. You can encourage this by asking simple questions or asking her to make a story of her entire day and tell you. At the end you can help her conclude her story and thank god for a beautiful day and retire for the day. I hope the phase gets over soon for you. | Feb 01, 2015
Hi Anurima! Thanks for answering. Sleep talking in most cases runs in families. It is not uncommon for Children to indulge in sleep talking once in a while especially when they are too excited or stressed about something. since u have mentioned it is happening everyday even though the child has been practicing fixed schedule for sleep and the child gets ample time to sleep. it is advisable to meet a pediatric neurologist to rule out any underlying sleep disorder. though episodic sleep talking generally doesn't require any treatment but since it seems to be a chronic problem it is advisable to take opinion from an expert. | Jan 30, 2015
Meenakshi, thank you for your suggestion. May I ask how turmeric in milk at bedtime helps? does it aid in digestion or just calms a person down? Thank you. | Jan 30, 2015
Thank you mommies for the useful suggestions. To answer your questions quickly- 1. She gets plenty of physical activity during the day. Infact, I notice her talking/waking/shouting more on days she has swimming or is otherwise tired (after a birthday party). But again, it is not consistent,she also does the same if she has a 2 hour afternoon nap (like on Sundays). 2. T. V/Screen time is very limited. Maximum of 30 to 45 mins in the evenings. 3. What she says is quite clear, its often sounds like she is talking to her school friend or more commonly, fighting with her brother (which happens everyday)! If I try to talk to her in the morning, she doesnt seem to remember any dream or even that she had a shouting episode at night. 4. Such episodes are becoming more with age, in my opinion. 5. We follow a very strict routine after school (includes snacktime, playtime, homework, TV time, dinner & bed), so they are usually off to bed within an hour of dinner, not before. 6. Shipra, I will try massaging her legs or back for a few nights to see if there is any difference. I hope she grows out of this soon as I am afraid that a disturbed sleep may affect her physical and mental growth.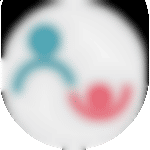 | Jan 29, 2015
Hi Anurima. You may also find this blog helpful- https://www.parentune.com/parent-blog/8-ways-to-help-your-child-sleep-better/393 | Jan 29, 2015
Anurima, maybe you need to increase your child's activity a bit. A tired body will sleep well at night. Also, like Shikha Batra, suggested, when she screams or talks in her sleep, try and understand what she is saying and maintain a log. this will guide you where the problem lies.. is her mind not able to relax after a TV show (she will invariably utter something related to that, for eg: the name of a character); is she trying to take somehting, stopping someone from taking something from her (this could be an issue at school or parents saying too much 'no' to her;) is she muttering about discomfort in a body part? ALso, sometimes, a bit of light malish on her legs with a nice oil, or a gentle head massage, or back massage can help ease her aches and pains that children get from too much sport or activity. | Jan 29, 2015
Hi Anurima, Do you think this is a recent phenomenon or has it been happening for sometime to her? If it is a recent phenomenon, It might not be a bad idea to counsel her emotionally or get some help. Sometimes, children can get a little disturbed when they have faced a trauma recently, are excited about something very much, or have been very high on excitement in recent past (for eg: a family vacation). after this they need time to get emotionally settled again. But, if she has had disturbed sleep for very long, then you might need to moderate her routine a bit--for eg: reduce her afternoon nap or remove it completely, switch off the Tv atleast an hour before bedtime, let her winddown in a comfortable, clean, and cozy bedroom free of all distractions, give her a meal atleast 45 mins before bedtime, do all the washroom and water trips before she gets into bed etc. hope this helps. | Jan 29, 2015
Hi Anurima! It is a cause for concern when a child's disturbed sleep becomes an issue for family's sleeplessness. There could be many reasons for disturbed sleep and this type of behavior during sleep. BUT first it is advisable to focus on certain answers to below mentioned questions before we reach any conclusion. 1. does the child have any breathing related problem or other medical condition which could be responsible for disturbed sleep. 2. since when have u noticed this problem with u r child? 3. have there been any recent major changes in family or school settings? 4. How is the behavior of the child during day?5. doe she have any habit of pulling her hair or biting her nails or shaking her legs/hands which u have noticed during day time? 6. is there any kind of pressure of good performance on child? 7. is there any type is adjustment issue with peer group or teachers ? 8. for how long does she watch television During daytime and what all she prefers to watch? ? 9. please notice what she speaks during auch episodes? The answers to these q's will give us a lead to the problem area which will further equip us in helping the child. Please maintain a record of time and no. Of ocaaions such episodes and any behavior which could be a cause for concern.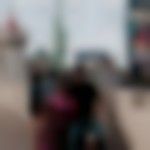 | Jan 28, 2015
Some herbal expert recommend turmeric+milk before sleep for good sleep , try it it will not harm the baby if u found any improvement keep using it
More Similar Talks
Top Parenting Talks