Education and Learning
DMIT Test & midbrain Activation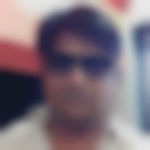 Created by

Updated on Aug 22, 2015
Is it true that DMIT tests help to identify whats the hidden potential of your kids and midbrain activation helps to make kids more smarter and ready for tomorrow's competitive world.
Kindly
Login
or
Register
to post a comment. | Aug 31, 2015
Dushyant Gajaria - DMIT is a strength indicator as per claims, and has been overtly popular in countries like China offlate. The results can not only change over a period of time (as the child's brain/body/overall development is still in progress), but also the accuracy of these has a big question mark as of today. On the other hand, something like an MBTI is something which has been used over the years for various assessments, especially from school-senior classes onwards in some cases. Having said that, i would advice you to read this blog to get some more insights on what could be another way to go about helping your child to be his/her own best. https://www.parentune.com/parent-blog/identifying-and-nurturing-the-gift-area-for-your-child/327 | Aug 28, 2015
Hi Megha Grover, I had replied to this post a few days ago. But it was only my opinion and i didn't have a concrete answer. So I deleted it. Anyway this is how I came to a conclusion that both are scam. If this is a research based method, then at least some research paper or article, book should have been published. None are available but only a few companies in India (Not anywhere else) who claim that it is a research based shortcut method to find the child's strength and weakness. why is no other country taking this up for further studies? Lets say they give a report that child would shine in science field. What if the child sets his heart on something else and the parent forces him to go as per the report. what if the report is wrong. In fact it isn't too hard to find the child's strength if we keep observing how the child approaches a problem (while playing) and what method s/he chooses to solve it. It's just that it's need time and only over a period of time we can say what the child's strength and weakness are. Moreover 75- 80% of the future jobs which our children will be doing don't even exist yet. many new fields of study keep coming up. So how can we decide for the children who haven't even passed their primary years? I think every child deserves a chance to prove him/herself before we go with an assumption that s/he will be weak in certain area. Now about Mid brain activation : a few years ago people were after right brain activation test. But that season faded away. now the companies have come up with Mid brain activation program. First of all the term Mid brain itself is not used correctly. As per this MBT method, they refer the part of the brain between right and left hemisphere as mid brain. but in biological term the part above the brain stem is mid brain. All the parts are interdependent and only a part of a brain can't function better than the rest on its own. So training only a part of a brain to make super human (blindfold reading) looks very dicey to me. I would rather expose my child to various things and see what he chooses. You may want to read this article http://timesofindia.indiatimes.com/city/goa/Rationalist-debunks-mid-brain-activation/articleshow/47101539.cms | Aug 28, 2015
Hello parents! I think it's all about how one utilises the information. If done correctly with a psychologist on board, the results are better. | Aug 24, 2015
Absolutely agree Nikita.... Maximum exposure should be my homework as a parent.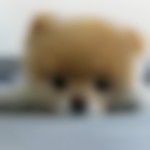 | Aug 24, 2015
Dushyant Gajaria, Even I had been approached by the company for the same tests. Cost not withstanding, i did not go in for it cause I did not want to have any pre-defined notions about my child's talent and wanted her to grow and develop on her own, without us trying to direct her. I preferred that we discover her abilities through a natural process of growing yers but this is just a personal perspective I have. | Aug 23, 2015
Dushyant Gajaria, In my opinion, both these methods are scam to exploit the parents who are under all kinds of pressure to make the child genius or to make them stand out. as far as I know there is not a single research that was done or currently going on on DMIT. I am also wondering why it's available only in India and why it is not practiced in other parts of the world. They claim that they give a report on your child's strength and learning style from which they would tell you the field in which the child would shine. In fact it isn't too hard to find them ourselves by the way the child approaches a problem or the way child plays with her/his toys. But we can figure that out only over a period of time. Say for example while going for nature walk if your child keeps collecting stones of same nature , size, shape, it means she has good pattern recognition skills. You may also notice that if she is asked to select a set of toys from a collection, if she selects a subset of toys with a common attribute always, she is fond of following patterns, she has a very good analytical skills and she may shine in a math or a science field. In DMIT, there is also a possibility of forcing your child into one field based on their report when child really in interested in something else. A couple of year ago people were talking about RBT the Right brain training. Now that it has lost it's fame, the companies are after Mid brain activity. In this course they refer the part between left hemisphere and right hemisphere as the Mid brain. But scientifically the part above the brain stem is the mid brain. The term itself is not used correctly. All parts of the brain are interdependent though each part is responsible for a certain set of functions like the right brain is for sensory related and left for language etc. Training only a part of the brain to make super human (blindfold reading) doesn't sound it's possible. you may want to read this http://www.thehindu.com/todays-paper/tp-national/tp-kerala/debunking-midbrain-activation-of-children/article7124549.ece
More Similar Talks
Top Education and Learning Talks
+ Start a Talk
Top Education and Learning question
Top Education and Learning Blogs