Health
do not feel like eating Created by

Updated on Nov 09, 2016
i am in 7th mnth pregnancy but i am bored to have food cooked by me and do noy feel to eat ... pls suggest as seeing tht i do not feel hungry to eat... do not knw wht to do.. i feel lazy bore to cook and as no one i hve to cook alone but somedays i feel too lazy and do not feel like eating.... is anythng wrong as usually people feel hungru more bt i sometimes dont feel like hvng food... pls guide
Kindly
Login
or
Register
to post a comment.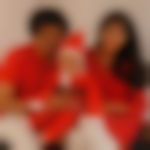 | Dec 05, 2016
Hi Priya, I m also 7th month pregnant, n facing the same problem.. i consult my wid my gynecologist she consult me to have "vitagreat" tablets before breakfast n it help me alot, i started feeling hungry then. u too consult with ur gynecologist first . u have to think about baby first, do not skip ur meals, not heavy but have small regular meals, u can add some healthy bites (raisin, dates etc) in ur routine n fruits like watermelon, oranges, pomegranate, apples n stay hydrated drink alot of water, milk, juices n coconut water.. n njoy ur pregnancy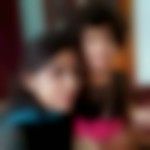 | Nov 10, 2016
totally understand.. it happens ..me in 3rd month feels sick to eat my own food at times.. Its fine, cheat a day n try makin healthy regular food alternately.. since v live alone, it's easy to listen n understand but very difficult to follow.. my husband jus keeps giving suggestions but it dusn help :P feels like I need women around during pregnancy :P b liberal n make sum snacks too dear its ok.. hav a healthy salad or curds too so dat it Wil balance ur snack :)


| Nov 10, 2016
same here, even I don't feel eating most times, forget meals cooked by me even meals cooked by my mom | Nov 10, 2016
same here | Nov 10, 2016
hi priya, i know sometimes eating healthy food and especially foods cooked by yourself can get monotonous but trust me its sometimes harmful to change over to more interesting foods from restaurants or quick bites like packeted foods .I am saying this because i too was the same n ended up with bad tummy and ANAEMIA without realising !!- which my dear can be very harmful. So hang in there ...cook healthy n eat healthy... another few mnths to go... best of luck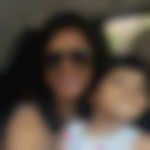 | Nov 09, 2016
Hi Priya, every pregnancy is different and everyone goes through different experiences but no matter what one should focus on diet so kindly take care of your diet have a balanced diet think about baby and stay active. Happy Pregnancy.
More Similar Talks
Top Health Talks