Health
Food and Nutrition
Do we need to avoid yogurt totally when suffering from cough and cold? Created by

Updated on Nov 12, 2012
I would like to know whether I should avoid giving my toddler yogurt as she is suffering from cough and cold. She very easily catches a cold We have been very particular in controling her consumption of juice, ice creams and other chilled/cold foods including yogurt. But she likes yogurt and asks for it almost everyday. I am not sure if giving her yogurt will make her cough worse. Please share your thoughts. Thanks.
Kindly
Login
or
Register
to post a comment.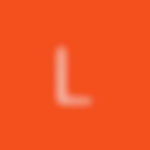 | Oct 08, 2018
To avoiding the yogurt in the case when get the cold and cough is best with that also have to cover your head with warm hat. Suffering by those two facts only https://topamericanwriters.com/6dollaressay-com-review/ website will be give the cure tips that is keep in the room at high temperature. | Sep 08, 2015
Anything given at room temperature will not cause a problem | Aug 28, 2015
Hello, My 3 yr old son loves eating banana, however, the doc has advised not to give him banana and orange in winters as he catches cold easily (not because of the fruit). He asks for it every now and then. Please suggest. | Jun 26, 2015
Yogurt is good only because of it cold will not come. Juice also whatever it is just add a little warm water and give no problem at all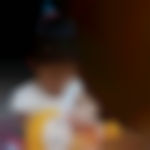 | Jun 17, 2015
Yogurt has nothing to do with cough or cold,it has natural probiotics and good for tummy. Just ensure it to be at room temperature | Jun 04, 2015
Hi Anurima, Some studies have shown that having a daily cup of low-fat yogurt can help reduce one's susceptibility to colds. Researchers say the beneficial bacteria in yogurt may stimulate production of immune system substances that fight disease. Because of its nutritional value, yogurt may offer some relief for your cold symptoms by providing your body with the nutrition it needs. It may also provide additional health benefits due to its probiotic content. These live, friendly bacteria can aid immune system function to give you that added edge for fighting your cold. While colds are usually accompanied by mild fever, you should see your doctor if your temperature goes over 103 degrees Fahrenheit or if you experience night chills, swollen glands or severe sinus pain. These symptoms may indicate a different condition that requires medical attention. | Apr 19, 2015
Whenever I forget to keep curd out of refrigrater, I warm it up in microwave for 15-20 secs. | Apr 26, 2013
Yes Neetu, you are absolutely right. I also goo by the modern view which is shared by the medical fraternity these days. Yogurt carries certain bacteria which is good for developing immune level of children. My son has cough through out the year probably because of the conditions in which we live, but still I give him yogurt , but yes at room temperature. | Nov 22, 2012
I use yogurt throughout the year, the thumb rule is that it has to be at room temperature in the winter months, and I do keep forgetting to keep it out so often! | Nov 14, 2012
Hi Neetu, Thank you for sharing your thoughts. I do try to give her yogurt at room temperature but there are days when I just forget to keep it out of the fridge until the last minute. I guess I will start giving her yogurt again and see if it aggravates her cough or doesn't make any difference what so ever. Thanks :) | Nov 14, 2012
Hi Anurima.. there are mixed views on this one, while traditionally we have been taught to avoid curd, bananas and rice to avoid aggravating cold and cough, I read more and more that yogurt contains good bacteria that boost immunity and also helps fight dehydration caused by the cold n cough. As long as its fresh and not fridge-cold, I do not refrain from feeding my child curd during a cold.
More Similar Talks
Top Health Talks