Health
Does anybody's child have Childhood Asthma Created by Updated on Oct 16, 2013
My daughter has Childhood Asthma, there have been two instances where her oxygen levels had dropped and she had gone to a extremely sleepy state, in the First instance she was in the Peadatric ICU for 48hours.. I just wanted to know how other parents with kids who has childhood asthma manage. What Asthma Plan of Action they take in case of emergencies and what treatment they give on an everyday basis. Which allergy test is better, Skin one where multiple needles are poked (skin prick test) or PhadiaTop Allergy test. Can you all please share your views on how you best manage the allergies and keep Asthma in control.
Kindly
Login
or
Register
to post a comment. | Dec 04, 2013
when my kid wheezes, I light a lantern and keep a cloth over it. I apply vicks on her chest, back, near the ribs and keep that heated cloth over these places. she suddenly sneezes and will be out of wheezing. Add pepper powder in soups and give regularly. Give tulsi water everyday. Hope u get tulsi leaves in Delhi. Wash them and put it in water overnight. use it the next day. u can even add tulsi leaves in water and do steam inhalation. If it is chill in the night, u can keep a bowl of hot water with a pierced vicks vapo caps in ur bed room. Be strong and my prayers for ur kid to get well soon. Take care. | Dec 04, 2013
True Meenakshi, It's really scary when little ones wheeze. U have to be always monitoring. I used to stay awake in nights and watch her breath. But be strong and believe that ur kid is going to be out of asthma soon. Ur belief will recover her fast. I am not sure with pankaja kasthuri but breathe eazy granules from pankaja kasthuri can be given half the adult dosage. | Dec 01, 2013
Thanks Meenambigai for responding, even today, she turned breathless due to excess cough... Kind of gets scary, plus I stay in Delhi, the winters makes it gets worse. She is 3. 5 years, I read that Pankaja Kasturi can be given for 5 years plus children. Can I start Pankaja Kasturi now itself. | Dec 01, 2013
Hi Meenakshi, my daughter had childhood asthma. She is 14 now. Still she gets wheezing now and then. But usually as children grow, they overcome this. Try pankaja kasturi twice a day. It is available in Ayurvedic shops. If u eat non-veg u can give mutton soup( with breast bones of goat) occasionally. We did n't take any allergy test till now.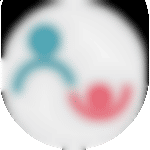 | Oct 17, 2013
You may also refer to this parent talk https://www.parentune.com/parent-talk/4-5-yr-having-asthama/482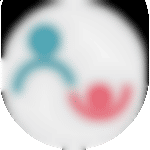 | Oct 17, 2013
Hi Meenakshi, you may find this blog relevant https://www.parentune.com/parent-blog/hyperactive-airway-disease-had-or-childhood-asthma/130
More Similar Talks
Top Health Talks