Parenting
Doraemon !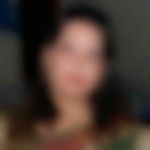 Created by

Updated on Mar 03, 2013
Hello all... my son is 3 and a half years old and he has become crazy about the cartoon show "doraemon". He actaully speaks like "Nobita"(one of the characters of this cartoon show) and also has imaginary friends which are actually nobita's frnds in the show... Is this normal ?? i mean he becomes so much engrossed in the show that he forgets all other things... also how much duration of television should 3-4 year kids should be allowed to watch.. plz guide me !
Kindly
Login
or
Register
to post a comment. | Mar 06, 2013
Hi Preeti, my 4 year old daughter too imitates her favourite cartoom characters. She also has started to talk like a baby and intentionally mispronounce words. I went cold turkey with the tv time and completely cut her off for a few days. Got her new colouring books, puzzles, water colours and sheets of papers. She was so happy that she did not ask to watch tv for a few days. The tv addiction broke but she still contibues to talk like a baby, which I hope will change soon. So, as Payal and Neena has suggested, you could get your son involved in different activities and allow tv only for maybe 30 mins to 1 hour, but not at a stretch. The key with babies and toddlers is to distract and divert their attention to something else, instead of completely taking them off something without an alternative, then they will surely react. Good luck.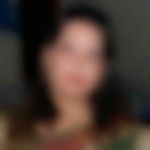 | Mar 05, 2013
Thanks Neena and Payal... i would definitely like to make him indulge in other activities rather than that cartoon show :) | Mar 04, 2013
My daughters doctor told me up to 2 hours of TV can be allowed in a day, but not in one sitting. Break it up into 15 minute slots. If you feel your son is getting too affected by the cartoon just stop him from watching it for about 2 weeks. He should outgrow it. :) At that age, making and breaking habits are really simple, especially if it is TV. It will of course take extra effort from you- You are also not allowed to watch TV, a rule my daughter made when I sanctioned her... or you will have to spend that much extra energy playing with him. | Mar 04, 2013
hey Preeti, so many of us can relate to this. My son is grown up now , but he used to love watching shin chan and had even started talking in the same manner.. I had to tell him that he cannot speak like that. But I must tell you, with younger kids, it is easier to control behaviours. So now may be a good time for you to do that. Does your tv has a channel blocking option, I would suggest simply block the channel and tell your little boy it is unavailable.. this option used to be available even in the old tv sets.. and then you could introduce him to other, better shows on Ceebeebies, Disney and other channels. If you cant block a channel, simply unplug the cable wire when its time for him to watch tv to wean him off this tv show.. Once he gets busy in other things, he will soon forget, this is a passing phase. The only tough bit for you would be to get him busy in other things so you will have to make an effort there. A maximum of 1-1. 5 hours of tv time should be enough for a little one. Many times tv is a relief for mums since they get some time off while the kids watch tv.. we all do that... but should not become an addiction :)
More Similar Talks
Top Parenting Talks