Parenting
Drinking Milk Woes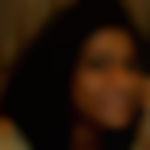 Created by Updated on Jan 29, 2013
My nearly 2 yr old daughter just hates milk. She is also a fussy eater. I have recently stopped breastfeeding. I have also tried alternatives like pediasure, jr. horlicks etc to get her to drink milk. She is also not fond of lactogen/nan. I am just scared that her weight might drop. Any suggestions wold be welcome!!!
Kindly
Login
or
Register
to post a comment. | Feb 05, 2013
I have faced the same problem and here are some solutions to milk haters. Firstly, two cups of milk a day are all you need as optimum milk consumption. So if you can mix flavouring like drinking chocolate and give the milk cold instead of hot, try that. Secondly, subsitute with cheese, paneer, curd. Your child will surely like one or more of these. These are as good as milk. Try to make some ice cream at home with real fruit crushes but with minimum sugar. I have also tried this: freeze the milk with some flavouring and tout that as ice cream. They will find it tasting weird as ice creams go, but many children who love ice cream, are tricked into having a cup of milk that way.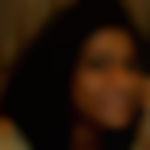 | Jan 31, 2013
thanx a lot for all ur comments ...appreciate the support!!!!!!!!!! | Jan 30, 2013
Hi Binsy, I completely agree with Neetu here. You child does not 'have to' drink milk, she may have other milk products as suggested by Neetu. A toddler's taste buds change all the time. So she may gradually like the taste of milk. But for now, try making her a lassi, buttermilk, paneer sandwiches and any other calcium rich food so that she gets her dose of the calcium. | Jan 30, 2013
And yes not to forget the plentiful calcium rich fruits n veggies! | Jan 30, 2013
Hi Binsy, if your child is having other calcium rich foods, you could just let her pass this phase of not liking milk, she will come back to it in few months. You could use the following information to explain to the elderly: For a child aged 1 - 3 years, the recommended calcium intake is 700 mg per day. 250 ml milk contains appx 300 mg calcium. One cup of yogurt contains a similar amount of calcium. Other calcium rich foods include : Cheese, soybean, eggs and fish (which your child loves). Its all about the right information.. hope this helps!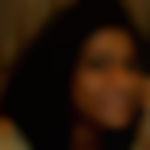 | Jan 30, 2013
There are some other alternatives that she likes such as curd, pasta, fish etc and i do try to feed her accordingly but the elders at my house keep on saying that the child has to drink milk at this age as it provides a lot of nutrition. So is it okay if she doesnt drink milk???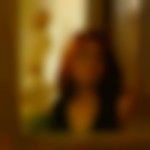 | Jan 29, 2013
Hi Binsy, As I have suggested to other parents earlier, try being creative with her diet. Experiment with different colours/textures/shapes/tastes in food. Offer her a colourful nibble tray with small quantities of finger foods like boiled carrot or potato sticks; food balls like button idlis/cheese balls; different shapes of mini parantha/sandwich etc. Your daughter is likely to be curious about it and may then try different foods besides just mother's milk! - See more at: https://www.parentune.com/parent-talk/diet-intake/290 | Jan 29, 2013
Please take a look at the following blog. It has some great food ideas and recipes for a toddler https://www.parentune.com/parent-blog/healthy-and-fun-food-options-for-your-toddler/195 Hope my suggestions help :) | Jan 29, 2013
Hi Binsy. I know your situation. I have been there. My daughter barely ate anything until almost 3 years old! Now there is a complete change in her attitude towards food. She eats almost everything now but has only milk for breakfast (which I hope will change too). Shes almost 4 years now. All I can say is please do not try to force feed her and have patience as she will certainly change and outgrow this habit. You may also take a look at the following links as they can provide you some great tips to encourage your child to take interest in her food. Here they go- https://www.parentune.com/parent-talk/upset-not-eating/237 https://www.parentune.com/parent-talk/alternative-food/193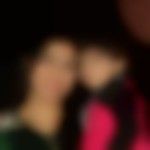 | Jan 29, 2013
which will help her to maintain d weight.. Talking about milk try to add some flavor to it. Put almonds, chocolate or may b custard or u can also try with some juicy fruit shakes in a bit thinner form.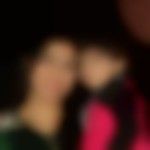 | Jan 29, 2013
Hi Benny.. try to give her some other food habits.. As baby grew their taste buds also enhances.. So try some semi solid or sold foods like daliya, khichdi, noodles (atta, multi grain), boiled or fried potatoes, salad, semi boiled egg.
More Similar Talks
Top Parenting Talks