Parenting
during this period ( unplanned holidays) my daughter started watching tv, phone and iPad alot, and being busy wholeday, I could not control and because of that she became very agressive and loud, she does not listen anything and if we Stop her doing so she started crying, screaming and throwing things around her on us, the situation is very difficult, I don't know what to do?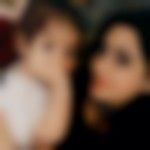 Created by Updated on May 25, 2020
Kindly
Login
or
Register
to post a comment. | May 25, 2020
Hi Shwetima Arora Mediratta ! I do understand your concern. plan a schedule with time slots for play, sleep time, Phyical activity, quiet time, studies etc. Make sure the entire family follows the schedule, so that the child takes it seriously. Stick this schedule on the refrigerator or somewhere everyone could see it. Help her in sticking to the time slots by reminding her. Praise her when she follows the schedule. also include family time in which all the members play together, watch a movie, or do drawing. Spend minimum 30 minutes of quality time with her.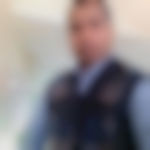 | May 25, 2020
First of all , you have to give time to her , indulge in other activities too Make fun activity when she is busy with gadgets Give painting work/ activities like pasting etc to be given. This will take time but definitely will help ,busy her with playing any indoor game.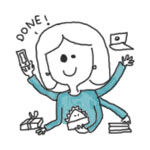 | May 29, 2020
Hi Shwetima Arora Mediratta , I am going to these issue with my 4. 5 yr toddler. From last 15-20 days,I have changed his schedule. I have in corporate my schedule to his routine and adapted his to mine. As this period is unplanned and no outdoor activity for kids ,they are bit irritative themselves. As we have work from home and office visit also in my calender. So some changes I brought to his schedule are: Yoga/exercise with ME 40-45 mins- some light exercise and yoga. TV time after he finishes breakfast for 30mins Play blocks I keep ready some HW/drawing/story book for him. Helping me in arranging home (Sofa, bedsheets/watering to plants. Again playing with me for sometime Lunch After lunch TV time for 20mins Nap time After getting up, milk, some snacks and yes again TV time (during this time I show his rhymes and story). The rhymes and story which he see, he has to reply for all the question on that. Again HW/drawing sheet/framing words etc Dinner (In this also TV is more, but restricted compared to initial scenario, when he assumed that he can watch for whole day) Pls remember before sleeping 1 hr stop TV time and spend time together, ask about rhymes, story and his work sheet. I hope this may help.
More Similar Talks
Top Parenting Talks