Health
Ear piercing-Any Suggestions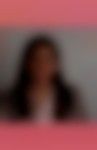 Created by

Updated on Feb 20, 2013
Please share any suggestions/recommendations for getting ear-pierced... traditional method or bullet one is good... what is an ideal age to get this done... My daughter is now seven months old... most of my friends and even my paedieatric says its fine to get this done now...
Kindly
Login
or
Register
to post a comment. | Sep 02, 2018
I got my 2nd ear piercing a year back. and didn't take any precautions as a result it got infected. and then daily I used to clean it with dettol antiseptic liquid and after drying apply Bernadine on it. so plz take care that the pierce is healing and keep it dry as much as possible. even after bathing make sure u pat it dry. | Aug 27, 2015
hi,i got my daughters ear pierced when she was 2 months old. got it done the traditional way. and she didnt even flinch. there ws no crying or pain wotsoevr. jus applied coconut oil for a week and it healed | Feb 20, 2013
Hey Ritu, you could try this shop in the Galleria market - its called Jeweleria. On the first floor. There is an elderly gentleman who does the piercing with a silver/gold wire, if that's what you are looking for. | Feb 20, 2013
No Ritu, you are definitely not too late. Both my sister and I had our ears pierced at the age of 8. My daughter is 5 years old and I still have not got her ears pierced. Now she has herself started asking for it, and promises she wont cry! There are varying opinions on the right age for piercing, but personally, I believe that a child should be old enough to understand the pain and decide for herself, rather than have it imposed on her just because she is a girl. Its rather a radical view, I know, but I have had no trouble with my piercing at age 8, and we were both old enough to understand to take care of ourselves so that it does not get infectious.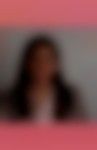 | Feb 20, 2013
many thanks to all here | Feb 20, 2013
Reading all the comments I think I am too late to get the ears pierced for my daughter. She is 3+ years old. Can anyone tell me where can I get it done in gurgaon?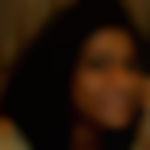 | Feb 20, 2013
I got my daughters ears pierced the traditional way when she was 6 months old. She cried so much that my husband said that he doesnt want to pierce the 2nd ear, but we did it and we used to apply coconut oil on her ears. But after 1 month, she had an infection in 1 of her ears which healed but she used to be cranky. When she was 11 months old we replaced the rings with studs and after that its not given us much problems. Hence i would suggest to go for gunshot method because there is always a chance of infection when they pull on their earrings. Studs are a safer option. | Feb 20, 2013
Dear Charanjot, i took my daughter at the age of 6 months for her ear piercings and we went the gun shot way , the good thing was that the guy put an ointment on her ear lobes that disinfects as well as numbs the earlobe and asked us to come back 15- 20 minutes later. When we went back after 30 minutes and got the ear pierced she did not feel a thing and it healed quickly too. The only issue with it was in the next three months she had yanked the ear studs a couple of times and then i finally had to insert the ear rings myself which hurt her at the time. My mum tells me that my ears were pierced when i was 7 days old... kudos to my mum on that note ... dont worry and go with what makes sense to you...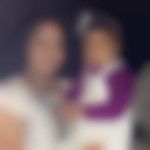 | Feb 20, 2013
Hi Charanjot, i got my daughters ear peirced when she was 4 months old. i would suggest the traditional way is better and you should get it done as soon as possible.... As the baby grows up they get more n more smarter n then she might start playing with the earings which will hurt her over n over again... | Feb 20, 2013
Hi Charanjot. We got my daughter's ears pierced when she was 5 months old. We got it done at a jewellery store and by the gun shot method. It was quick and she had no problems after that. It hurt only for the first few minutes when she was inconsolable! You could go in for the traditional method too, but I am told that in the traditional way the hole made is too small and it may be a problem later when you decide to change the earrings. Good luck :)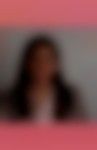 | Feb 20, 2013
Thanks for your suggestion and wishes :) | Feb 20, 2013
Hey Charanjot, I took my niece for ear piercing. I took her to this silver jewelery shop a friend recommended, where an elderly person does the ear piercing. He was so efficient and undoubtedly experienced. He used a very thing gold wire for piercing and the child did not even come to know when it happened. He then applied soframycin on both ear lobes. She did just fine. Although she was older than your little girl when we did this but as your friends and ped say, she may do just fine.. Although I would have waited a couple of months more :)Nonetheless, in our families this occasion is like a little celebration isn't it, so congratulations in advance.. !
More Similar Talks
Top Health Talks