Health
Eating during fever Created by Updated on Jul 08, 2017
My lo has slight temperature and is hardly eating anything. During fever, how much eating is normal eating? Can i continue giving her fever, cold medicines with this less eating? She is drowsy... is this normal?
Kindly
Login
or
Register
to post a comment.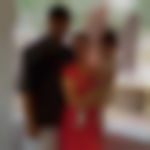 | Jul 08, 2017
give soups to them. because they won't like solid foods and give what they will like to eat whatever it may be like chips and all | Jul 08, 2017
You are absolutely correct... now try to feed her with small quantity... but with more frequency. As she has no taste in her tongue now.. give her tasty homemade food... so that she can enjoy and get back her strength quickly. I sincerely pray for her speedy recovery. | Jul 08, 2017
Thank you so much for the assurance. Not giving her cough syrup.. she is not coughing much. only little. She is drowsy generally.. probably bcoz of the tiredness due to fever. Not too sure. I was giving her calpol.. stopped that also bcoz her temperature is not very high. Right now.. it is only post fever effect i think.. drowsy, tired, weak.. and to add on to it.. lack of food | Jul 08, 2017
Hello Niharika, it is very normal that children lose their appetite during fever. Don't force your child to eat... it will make her cranky... as she is not well. Try to feed her with short gaps.. no need to reduce the quantity of food.. as she needs food along with medicines. Keep her hydrated with milk, water, juice etc.. But why is she drowsy dear? Are you giving her cough syrup without consulting the doses with her pediatrician? Please consult with the doctor first before giving any medicine. Give 'water patti' and body sponge if fever is high. Just one layer of cloth is advisable.
More Similar Talks
Top Health Talks