Education and Learning
education if my child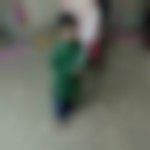 Created by Updated on Oct 07, 2016
my son is studying lkg... he is going to school for past 6 months.. and he doesn't know to write or identify letters.. am very much worried.. now what to do.. ?
Kindly
Login
or
Register
to post a comment.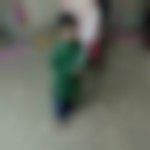 | Oct 08, 2016
thank u Carol... will definitely try using different methods. | Oct 08, 2016
Hi sowndarya, 1) start with the alphabet rhyme. 2) once he knows to recite the rhyme, use floor jigsaw puzzles or block puzzles that have alphabets with pictures. Fixing the jigsaw puzzle a few time will make him remember the sequence. 3) to learn alphabets, it's not necessary to go in alphabetical order. So group the alphabets that look similar such as (b,d,p,q) , (I,j), (y,g), (n,h,m) etc. Choose one alphabet at a time and make him circle that alphabet in magazines or newspapers. Join him in the fun and play a game to see who finds the most. But to start with, use only the headlines in the newspaper as the small print in the main news may confuse your child. 4) visual cues will always be easier for children to interpret. So try drawing a picture using an alphabet. For e. g draw a butterfly using B I. e write the mirror image and the actual alphabet side by side touching each other to make butterfly, draw a snake with an S, an umbrella using U, an orange with O, a cat face with C and so on.. Use your imagination. The drawings will help him remember the alphabets. But ensure to darken the alphabet in the drawings to make it stand out. 5) use hand signs to show alphabets.. For e,g show V with fingers like how you show victory, make O with fingers curved, L with forefinger and thumb etc. Again use your imagination. 6) show alphabets in logos such as BMW, VW (Volkswagen), H (Honda), A(Acura) and so on... 6) use play dough to make alphabets 7) make an alphabet book using one page for each alphabet and decorate the page with beads, pasta, paint, stickers, yarns and also make drawings of things that start with that alphabet. 8) after your child learns to identify few alphabets, play treasure hunt by hiding the alphabet cards or fridge magnets (easy to find out). Make it all fun.. He would love to know more about them. Most of the times children show you how they learn things. My son used to turn the alphabet fridge magnets around and used to tell me that if M is inverted you get W, the mirror image of b is d and so on. That's when I got the idea of sorting the alphabets with similar strokes. He started looking out for alphabets in car logos, he started to find hidden alphabet shapes in patterns. That's when I started drawing pictures for him with hidden alphabets within the picture. So provide him with few resources and observe your child what he does with them. He will direct you how to teach your child. Good luck sowndarya.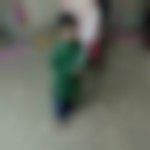 | Oct 07, 2016
thank u for ur concern.. will try using flash cards..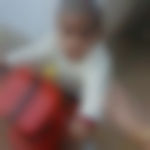 | Oct 07, 2016
i can very much understand ur concern bt believe me u need nt to worry abt writing. hw old is ur son? as per my view every kid is diffrent with each other. try to show him some nice kids videos on youtube like tutitu , alphabets and numbers so that he will be able to identify them. u can also make flash cards. it really worked in my case. as far as writing is concern pls dnt worry as my kid was also very lazy abt writing when he was in lkg bt slowely he started writing nicely. hope it helps.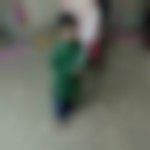 | Oct 07, 2016
please suggest me something.. if I force him he starts crying..
More Similar Talks
Top Education and Learning Talks
+ Start a Talk
Top Education and Learning question
Top Education and Learning Blogs