Education and Learning
Education Created by Updated on Jun 17, 2013
Hi, I wanna teach my son(3. 4yrs) alphabets and numbers. He can recognise but he forgets/get confuse s'times. Can you suggest me some kind of play/ activities... right now i m giving him matching excercise... but he bored with tht now.. Any other activity through which i can make his studies more interesting. Pls suggest. Tks.
Kindly
Login
or
Register
to post a comment. | Jun 19, 2013
ya tht nice Indu.... i really like tht idea. | Jun 19, 2013
AM, I try to make learning part of everyday life, like that day me and my daughter went to get some ice-cream and I asked my daughter to identify the alphabets written on the ice-cream counter, it was fun as the reward was mouth-watering for her :) and she did it. Like wise when we use stairs I encourage both my kids to count the stairs .... Its like fun :) | Jun 19, 2013
ya tks Indu for instant reply. I will try this too. Pls do share if u get to know some more ideas abt children learning. I wud like to add u in my friend list. Tks Again. | Jun 19, 2013
Copy the url in your browser, Its an image of alphabet board game, so can easily get the same kind for numbers, animals etc. Lemme know if u find any issue with image :) | Jun 19, 2013
Searched for any image available on net ..so here it goes http://www.aliexpress.com/item-img/senior-letters-puzzle-can-teach-baby-recognize-26-letters-letter-board-games-for-kids-alphabet-board/484813711.html | Jun 19, 2013
@ Indu... can u tell me wht kind of games. I didnt get it. I hv board books... a gud collection. I will try now with chart as well. Tks all for ur suggestions. | Jun 18, 2013
Hello AM, Agreed with Anurima and Shikha, charts definitely help. I had bought 3 board games for my daughter when she was 3, 1 for alphabets, numbers and to get started with Hindi as well. I taught her to pin those in the board making loud declaration for what she has pinned. It helped me :) Then I bought board games for her for transport , animals etc ...She used to spend so much time playing with them and learning as well :) | Jun 17, 2013
I agree with ANurima ! I too got big charts for my kid n used to put them on board n change them when one topic is done. u can get them from any person who sells posters. U can ask the child to read numbers in his room itself. he can also recognize letters. My daughter used to enjoy this exercise n wud not like to stop. u can also bring books, magazines n ask him to recognize letters from headings, titles, etc. I also used to show her images on google. Pictures make a long lasting impact on children's mind. U can also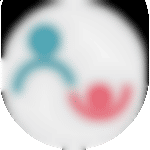 | Jun 17, 2013
Try the numbers in the lift next time with your child. You may be surprised with the results. | Jun 17, 2013
Dear AM. I had bought a set of colourful charts from Big Bazaar. There are around 12 charts consisting of numbers, alphabets, types of flowers, fruits, birds, animals, good manners, colours, shapes etc. I have put them up in her room and she has learnt most of the things just by looking and observing. Children have a very little attention span at 3 years, so conventional methods of teaching may take long and will make your child easily bored. Try picture books, get a doodle board (magnetic board with pen), a black board & chalks or just about anything to allow your child to draw, scribble and express himself in writing. He will gradually practice his letters, numbers too. Hope this helps :)
More Similar Talks
Top Education and Learning Talks
+ Start a Talk
Top Education and Learning question
Top Education and Learning Blogs