Special Needs
education Created by

Updated on Jun 17, 2017
education
Kindly
Login
or
Register
to post a comment. | Jun 18, 2017
thanks Shikhaji and Debashreeji for your advice... we are trying our best ...can you suggest good schools in NCR which will be good for her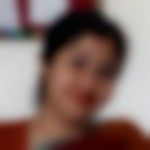 | Jun 18, 2017
Thanks a lot Shikha. ..!! | Jun 18, 2017
Amit ji! slow Learners are behind their chronological peers and they are aware of this . time and again they are made to realize they are lagging behind . for instance when they are not able to solve maths problem which teacher has asked them to stand and answer, or they are the last ones to submit their notebook and teacher gives them reminders to do it quickly as she is about to leave the class. or they feel embarrassed to read a chapter in front of the whole class since they fear becoming the laughing stock of the whole class. low self confidence is inevitable as she must be facing such pressures everyday. it's advisable to take support of her teachers , share with them that she is facing such difficulties and they should stop putting pressure on her to perform in front of others .also teacher should take her into confidence and let her know every now and then that they are by her side. they should praise her often and set simple goals for her which she can achieve. it's not easy to make a slow learner progress with the whole class and still be sensitive towards her special needs but it's not impossible. at home as well u need to check on your expectations from her. praise her all along and keep reminding her of her strengths. give an opportunity to showcase her hidden strengths be it dance, music , drawing , oration or anything. u have taken the right step Amit ji by making her join these classes provided she is not taking these as extra burden on her and is enjoying participating in these. hope this helps! Debashree i am happy to read your take on this. thanks for sharing! | Jun 18, 2017
this is exactly what is happening with her resulting in low performance in studies as well.... we are trying hard and have started activities like skating and drawing classes.. which she is enjoying... hope so she gets back her confidence in time....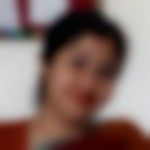 | Jun 18, 2017
Hello Amit ji, why don't you talk her clearly about it. Assure her that the main objective behind any sport is not winning the game... but development of a good physique, enhancement of mind and limbs coordination, development of teamwork spirit etc. It may be that as she is not confident about day to day activities and games... she couldn't perform well in front of her friends. ..and in fear of to be ridiculed she is becoming less confident day by day. Sir, if you observe her attentively, she must be good at some work.... so engage her in those activities as the success rate and the chance of self satisfaction level will be very high... resulting boost of self confidence. You should give her some extra time to play with her.... be her coach... she will feel less embarrassed to lose in front of you. Make her easy going with sports. ..so that she can perform better in front of her friends. Don't find unnecessary mistakes in her day to day activities. ..engage her several work involving psychomotor domain of learning. ..We all know the famous line of Francis Bacon "practice maketh a person perfect". | Jun 18, 2017
she is lagging confidence in day today activities also like playing with her friends and all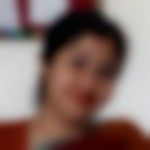 | Jun 18, 2017
Amit ji, among grown up children confidence is connected with the marks in the exams. They judge their efficiency on the basis of their achievements in the exams. Very humbly l would like to request you to read about Weiner's Attribution Theory. Help her to learn the subjects easily... clear her all doubts. ..assure her that she is doing a good job... take short revision tests. ..and rectify her mistakes in a compassionate way.. let her learn from her mistakes. ..a doubtless mind and a practised hand always do good in the exams.. and she will definitely start regaining her confidence regarding her academics. | Jun 17, 2017
she is lagging self confidence... how to boost it | Jun 17, 2017
thanks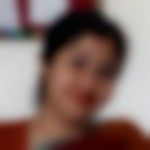 | Jun 17, 2017
Hello Amit ji, from the 10 years of teaching experience in CBSE/ICSE schools. ..l can give you some suggestions : 1) maintain a time table for your child. Saturday and Sunday will be allotted for revision of the chapters done in weekdays. 2) Give more emphasis on writing. ..whatever the child will read in the morning. .ask him/her to sit for a homely revision pen and paper test. 3) mind maps and diagrams are always extremely good to keep the information in our mind and it makes us apply less effort to recall any information. 4) leaning is 3 types... cognitive, affective and psychomotor. Try to engage your child in the last learning. .as it enhances the mind and hand coordination. e. g. if you are teaching your child about a king or animal. ..ask him/her to collect some extra information and ask the child to make any craft work reflecting that information. 5) audio-visual methods are just excellent way to enhance retaining skill of a child as it changes the short term memory into a long term memory. so download videos from YouTube supporting the study material of your child. 6) Encourage your child and appreciate his/her efforts. ..it works as positive reinforcement that automatically boost a child's confidence resulting huge interest in study. Thank you. ..!! | Jun 17, 2017
any suggestions Shikaji | Jun 17, 2017
hiw to deal with studies of slow learner child
More Similar Talks