Education and Learning
education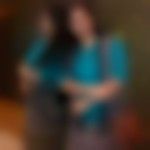 Created by Updated on Aug 17, 2017
hi my son is 5 years in kg standard his school syllabus is a,e i,o,u vowel words he can't write the word by dictation please suggest me
Kindly
Login
or
Register
to post a comment. | Aug 17, 2017
hi Vijay lakshmi! Carol has given some excellent suggestions.. in addition to that.. u could teach him words like 'at' words such as PAT can be read as Pa At -PAT , RAT can be read as Ra At-RAT. similarly 'og' words like LOG can be read as LaOg-Log , FOG can be read as Fa Og. u can write these words on chart papers and make him read and one vowel related words everyday.. do revision on 1st,2nd ,5th,7 th 12 th ,21st and 30th days .also give dictation tests at home.. make him read books. hope this helps!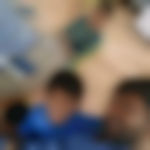 | Aug 17, 2017
Phonics is one of the better way to learn vowels and english words. learning with sounds make it easy for them. | Aug 17, 2017
Hi Vijaylaxmi, First of all to remember the vowels, use the phrase "Hey E!, I owe you. " for AEIOU. Phonic is the way to teach your child to spell. So focus on teaching each individual letter's sound before moving on to writing words. Teach your child the 2 different types of sounds, each vowel makes. i. e. Long vowel and short vowel sounds. Long vowels sounds are the ones that are same as the letter name. for e. g the words such as SAME (A sounds like the letter name A),TEETH (E sounds like the letter name E), KITE, BONE,TUBE have long vowel sounds. Short vowel sound is the other sound of the vowel as in ALLIGATOR, BELL, TIP, ORDER, BUTTER.. When a word has long vowel, it ends with a silent E. There are vowel combinations such as OA which makes Long O sound e. g BOAT, EA makes E sound e. g SEAT, EE also makes Long E sound. (At initial stage, children will make mistakes. But over a period of time, as they develop reading habit, they will get them right. ) OU makes OW sound as in SOUND and FOUL. There are other double letter combinations which can be taught later. Please note you cant expect your child to learn all these in a day. Take one at a time and go slow. Hope these help.
More Similar Talks
Top Education and Learning Talks
+ Start a Talk
Top Education and Learning question
Top Education and Learning Blogs