Education and Learning
Education Created by Updated on Feb 04, 2014
Hi All, I am again here for your suggestion. I son is 4yrs now and he knows flwg: Small and capital letters 1-20 counting. Matching Odd one out He can write all cap letters. He loves puzzels…even if someone gifted he opens and solve it himself with little help. Coloring Dot to dot ABC and 1-20 activity sheets I wish to know what else I should teach him. This session he wud join nursery. I want him to make more social and confident so he wont feel any issue in new school and enjoy. I am working mother that is y I wish to teach him things early so in case if I wont get time to teach him…he may cover in school easily. Pls give me your inputs. Thanks. Aarti Mehan
Kindly
Login
or
Register
to post a comment. | Feb 05, 2014
@ Meena and shikha... Thanks a ton for such great suggestion... I will surely try them. | Feb 05, 2014
To make him more social , everyday ask about his friends in school and what they did. Then u encourage him to make more friends. If possible allow him to play with many kids while at home so that he feels easy at school. | Feb 05, 2014
Hi dear Aarti, Shikha has given wonderful suggestions. This is the age for ur son to explore and know more things. It's time to grab the opportunity. Don't think that ur kid is too young to understand or study anything, because usually kids have lots of knowledge , understanding capacity and memory than we think. For example u can tell some GK fact as the only bird which flies backwards is humming bird and u can show pictures of it in computer or iPad. Then he will remember it forever. Also u can ask now and then to refresh. When u go to a park, when u see a new bird there, u can come to house and show pictures and facts about it in computer. So he will understand. Another one example is when u go for a trip, u can talk about different landscapes there. U can take photos there and show him now and then to make him remember that place. U can show different trees, different animals , birds , flowers, leaves and ask him to observe the difference whenever u go out. Whenever u find time, u share some knowledge of urs and in that way kid can understand better rather than showing charts and introducing it as a curriculum where they might get bored. | Feb 04, 2014
Hi Aarti! Well I must say u r indeed a hard working parent and have done all efforts to prepare ur child. I believe u have covered almost all aspects. What more can be taught includes shapes, colours, telling what comes next in the pattern, talking about significance of festivals that we celebrate in India, road signs,teaching how to introduce self, few nursery rhymes with actions, talking about animals and their young ones , their homes, their sounds. U can also teach him 5 seasons, dressing up Accordinly in each season, our helpers and their jobs such as tailor, carpenter, fireman etc. u can talk about body parts, their functions etc. regarding making him confident u cud ask him to practice lines , rhymes etc in front of d mirror, praise him, he cud speak rhymes in front of family members who cud praise him too. Hope this helps!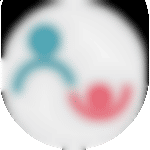 | Feb 04, 2014
Dear Aarti! Thanks for sharing. You may have a look at the below link to a parenting blog that you may find relevant: https://www.parentune.com/parent-blog/fostering-early-years-of-development-for-your-child/357
More Similar Talks
Top Education and Learning Talks
+ Start a Talk
Top Education and Learning question
Top Education and Learning Blogs