Parenting
Effects of divorce on kid Created by

Updated on Jul 26, 2015
Hi I am a mother of a 3 year old boy and am headed for a divorce. But I am really worried as what effects will this step have on my child. I haven't been able to take the step of divorce due to my concerns of my child. Please help me as would like to understand the effects this step might have on my child and how can I cope with that. Also my moving out would mean my child will have a life style change as my husband has a luxurious life style and the life style at my parents is that of humble middle class.
Kindly
Login
or
Register
to post a comment. | Aug 05, 2015
Thank u very much megha.. Thank u for understanding and the warmth.. It's means a lot... Thanks once again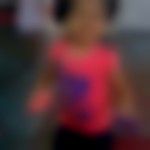 | Jul 31, 2015
Hi B, first of all, a big hug for you for just going through this all alone, though you have a lot of mothers here giving you excellent perspectives, I am just giving you my perspective, I have seen a divorce very closely in my family, also my views are personal just thought it might just help in some of your questions. Don't get worried about what your child will think or question, even if you be in this marriage, he is getting to witness a lot of things and one of those things are an unhappy mother, it is equally damaging for him. As Shikha rightly said happiness in a family is far more important than anything cause its not only going to affect him but also how we sees relationships ahead in his life. Also as far as leaving luxury is concerned I guess the values we give to our children are far more important than the material things. At a later stage in life both you and him will be able to upgrade your life as far as luxuries are concerned but will you be able to undo what he is witnessing right now, I am not sure. Also my personal belief is having a strong mother is half battle won. By being strong and taking charge of your life you will set a great example for him and I already see you are doing really good. | Jul 29, 2015
Yeah the legal things r difficult to answer as of now.. M working on it. I don't mind my husband meeting my son at regular intervals that's should happen as I don't want to cut of my son from his father.. What differences we have should not drive a wedge in my son's life.. That's my belief. Thank u so very much saili for understanding insight..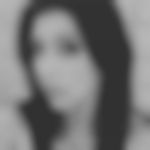 | Jul 29, 2015
Definately He will question u ..bt only when u think he is old enough to grasp th answer you may answer him. Besides you can try to maintain a strong bond wt ur child so dat hes happy wt u werevr u take him. R u going to allow fr a joint custody? If hes allowed to c his dad at regular intervals he might not miss on his father aswel. Bt dat vl only b if u n ur husbnd have positive goals abt ur sons parenting. | Jul 29, 2015
That's what my concern is I will be taking him out of a family filled with grandparents n uncle n aunts. Some day he will definitely question me why n I don't know m really worried about my son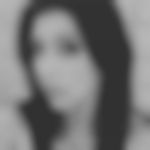 | Jul 28, 2015
If ur thinking abt divorce clearly ur marriage is suffocating u.. dont hold back be strong to move on. Ur son is likely to mature fastr dan his age is my only concrn bt now a days i guess al kids r smarter dan thr age. Haply enviorment is necessry for childhud memories as bad experiences of childhud haunt a lifetime!! | Jul 27, 2015
I am clear I can handle double responsibility I am only and only worried about my son | Jul 27, 2015
Thank u very much Shikha and Kavita I really appreciate ur help... The above advice is really helpful to me n I am getting to think in a better way thanks a ton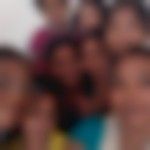 | Jul 27, 2015
I feel a healthy environment is necessary than a luxurious one. Since d child is 3 years he may get along. At the end of d day you should be happy that matters a lot. Will u be happy as a single mom? Do you think you are ready for the double responsility? Your happiness is directly reflected on d child. You should also be okay if your husband visits d child frequently. Please take a decision after scrutinising everything, because it is your life and you will be facing the consequences. | Jul 26, 2015
Hi B! I can understand yr dilemma and what a difficult phase u could be going thru. I appreciate yr concerns regarding yr child. It has to be totally yr decision whether u would like to go ahead with it or have a change of heart. What I would like to advise u is to ask yrself following questions :1. Is divorce the last resort? 2. Are there any chances u could become a happy family again which would obviously mean compromise from both sides?3. Would u like to give yr hubby a second chance?4. If NO, would it be OK with u if yr hubby visits yr child on weekends?5. Would u be able to give up that luxurious life? The child is just 3 years old and would adjust in any circumstances if his mother is happy. the answers to these questions would give u some indication. A child's happiness depends on parents happiness. But if parents are not happy together and don't see a future together, and have lots of issues between them then the wholé purpose of staying together is defeated. It would save the child from being witness to everyday tension between parents. So both ways child would be the sufferer. You have to choose what gives u happiness as if u r able to justify yrself in whatever decision u take now and u r sure u will have no regrets later on, I am sure child would understand that later when he would be grown up. Rest assured whatever decision u would take would be in the best interest of the child.
More Similar Talks
Top Parenting Talks