Parenting
Effects of stress on children Created by Updated on Jan 29, 2013
We, as adults, as parents, go through phases of stress and on some occasions, they can last for a good number of days! How do we protect our children from being affected by the stress we face on a day to day basis? Off late, I have been stressed with a few issues related to the family and have found myself snapping at the smallest thing my toddler does. I have also noticed how she has been picking up on my mood and behaving in a similar way! After the children go to bed, I get time to reflect and feel that I should have tried to handle things in a calmer manner. It does get overwhelming sometimes, as I am alone managing the kids and the home front. My husband works long hours. Please share your suggestions and ideas as I do not want to my children to grow up with memories of an angry mom and or let this have any other negative effect to their behavior/health. Thanks!
Kindly
Login
or
Register
to post a comment. | Feb 05, 2013
Thanks for the tips Payal. We really do not want our children to feel guilty of feel that they are responsible for any arguments and fights that we elders have. Taking a few minutes away from them has helped me calm down and react in a calmer way :) | Feb 05, 2013
Aashna, we live in stressful times and women like us are bent over double arent we... Well, apart from all the helpful words above some golden rules you need to follow in case you ARE dealing with and tryng to cope with stress. I have done and these are my life lessons: 1. Dont fight in front of your child, with anyone, especially with your spouse. They not only get very affected, they will also start blaming themselves for your fights. Fights also scare them a lot and this will scar them for life. 2. Dont cry in front of them. Go out walking or just take a break and figure things out for 10 minutes. 3. Never take your frustration out on your child. If you feel like doing that, distance yourself for a few minutes. It will pass. I know how difficult this is and I have done it myself, but it is important that they dont start blaming themselves for your stress.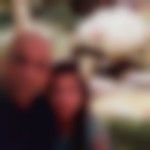 | Jan 30, 2013
Great going! Wish you all the best :). After all its all about the family :). | Jan 30, 2013
Gaurav, I agree with you -someone needs to helps out even if its for only a day. So, now on my husband will be on full time kids duty during weekends while I handle the other chores :) | Jan 30, 2013
Thank you all, for the wonderful suggestions and thoughts here. I have taken a stand not to let the stress affect my kids. So, when I feel stressed out, I take a few moments to calm down and then deal with the situation, especially if it has something to do with the children. Indeed, we should not let our children learn any negative behaviour from us and all your comments here have really reinforced the thought.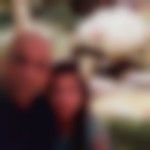 | Jan 30, 2013
Its a learning curve and this specially applies to small/nuclear families like us where there is not too much help coming our way. Like everyone said above, we learn as we go.... I am sure you will find better ways to respond to similar situations going forward. May I also suggest to ask your husband to help.... it helps if someone can share the load even if its one day a week.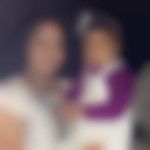 | Jan 29, 2013
Hey aashna i had been in the same situation a few months ago n used to get very upset bcoz of the small things my baby used to do n i had bcome very much short tempered n used to react very adversely in any situation n this was causing a lot of problem in my family n mostly btwn me n my husband. My little angel also had to take a lot of anger n shouting frm me which my baby could not even understand what is happening. I also used to think late in the night n throughout the night that i really did not need to react like this but it was all when the damage is already done. I was also very much worried bcoz of this n was feeling that my baby should not pick such kind of a behaviour frm me n bcome tempramental like me. Then my mom realised that it could be thyroid that troubling me n that us why i was behaving so weired. I got the tests done n my treatment started n now i really find a much better change in my temprament. I would suggest you also get it done just to rule out one possible reason behind your anger n then you will alsi not need to worry abt your children picking up wrong behaviour frm you. | Jan 29, 2013
A very good thought Aashna - yes kids only are a mirror image and so we dont need to grudge for ours kids tantrums as it none other but a reflection of ours | Jan 29, 2013
My child has taught me quite a few life lessons :) One is that how I deal with a day to day situation really affects him. for example, when I was working an early morning job, the rush I used to create for everyone in the morning would make him anxious and somehow he picked up on the word and now at times he really comes back and says, mum you are stressing me out... it surprised me how our kids get affected by our day to day behaviour! | Jan 29, 2013
Hey Aashna! My child is almost 12 now, and its amazing and also distressing sometimes to learn how he remembers incidents from his younger years where he saw me or his father stressed or upset. One does want to go back and deal with those situations differently. You are absolutely right that even babies can pick up on parents' stress. As they grow older, they adapt to dealing with stressful situations in a similar fashion as they saw us doing, I have seen this with my child... So then one has to introduce a whole new approach to the child and really make them unlearn few things... I would suggest parents of young children be really careful in how they deal with challenges while the little observers are watching, to avoid troubleshooting later :)
More Similar Talks
Top Parenting Talks