Food and Nutrition
Egg everyday Created by Updated on May 02, 2013
Dear Parents, My baby's 1st birth day is on May 19th. Does it make any trouble if I give an egg every day to him? He was 3 kg at birth and now he is only 7 kg. please suggest
Kindly
Login
or
Register
to post a comment. | May 04, 2013
Hi Friends, We are living in a joint-family where I cannot make many menu for my babies. We do not have any other fat supply other than egg. In my family, the fish and meat are bought once in a week and that could be not suit for children because the preparation is not good enough to feed babies. | May 04, 2013
If experience helps, I have been giving my daughter 2 eggs every day from the time she was about a year old. Doctors have told me that fish and eggs are essential daily for children of this age. She is a picky eater otherwise, but loves fish and eggs, so thats the only way I can be sure of some nutrition going into her diet.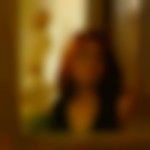 | May 03, 2013
Hi Dimple, An egg is an excellent source of protein, vitamin B-12 & iron for toddlers. So, giving your child an egg every day along with other nutritious foods like whole grains, milk and fresh fruits and vegetables, does not pose any dietary risk unless the child is allergic to eggs. However, it is important to keep a check on how much cholesterol your child is getting from other foods. Children should not exceed their cholesterol intake to more than 300mg each day and an egg contains about 213mg of cholesterol. So if he already has a diet that is high in cholesterol, with large amounts of whole milk, butter, cheese, yogurt, processed meats etc, eating an egg every single day is not a good idea. If his diet is low in cholesterol and saturated fats, then it is fine to give an egg daily to your child. | May 03, 2013
I don't see any issue in giving an egg daily to a kid... the only problem I foresee is more than 1-2 eggs can result in cholesterol accumulation even in kids, until n unless kid is not in too much physical activities ... | May 03, 2013
hey, I recently read that too much of animal protien & it included egg in that, and a few more factors are responsible for very early puberty in girls. I had been given an egg or two regulary to my 5 yr old, now I have to re think. How true is that ?? | May 03, 2013
Thank you for all valuable suggestions. He dose not have allergy towards egg. He loves it, so it is easy to give him rice with boiled egg. | May 03, 2013
Hi Dimple, once your child turns 1, you could give him an egg and wait to see if there is any allergic reaction - signs to look out for are a tummy ache or a skin rash.. once you are sure, I believe it is safe to give your child an egg regularly.. However, even if an allergic reaction does indeed occur, I would let some more weeks or months pass and try again.. tc | May 03, 2013
Hello Dimple, Along with the information shared with Anurima I want to add that I had started giving egg to my daughter the day she had completed 9 months of her age. And since then she is having egg almost everyday. In fact my son who is 2 yrs now has got egg allergy, so I so much worried that he cannot have egg :( but still give him yellow part of boiled egg as mainly when we talk about egg allergy, white part (protein part) of egg need to be avoided. So whenever you start egg to you kiddo, just keep an eye for any allergy or something. | May 02, 2013
Hi Dimple. I had raised a talk with regards to the same matter a few months back. I wanted to know whether it is safe for my 3. 5 year old to have an egg everyday. But I got a whole lot of suggestions from parents who have given eggs to their babies before they turned one. Here is the link. Hope you find your answer therein :) https://www.parentune.com/parent-talk/an-egg-a-day-does-it-apply-to-a-toddler-too/207
More Similar Talks
Top Food and Nutrition Talks
+ Start a Talk
Top Food and Nutrition question
Top Food and Nutrition Blogs