Parenting
Elder one's tantrum Created by Updated on Dec 01, 2016
My new born is 15days old... My elder one is 5years old.. Off late he is throwing lot of tantrums.. When I ask him to do something he just says 'I don't like you, go away from house'. I attend him in all possible ways I could... He loves his brother the most but why is behaviourial changes towards me... I am scared on this... How could I change him
Kindly
Login
or
Register
to post a comment.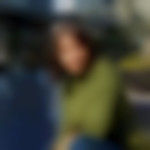 | Dec 01, 2016
hi.. I believe he is feeling insecure. Try and spend as much quality time with him as possible even though I understand how challenging that would be for you considering you have such a small baby. Try and make your son feel empowered by asking him to do small errands for the baby and build a strong sense of bond between yourself and your elder son while you work towards nurturing the little one. Hope this helps. :) | Dec 01, 2016
hi Archana! congrats on the arrival of your lil bundle of joy! the behavioral changes in your elder one could be because of plethora of thoughts he might be having because of the addition of a new family member. whether he is loved anymore? is he still special for his family? will he be given attention and care or the lil one would be given his share too? these thoughts are making him confused and have lot of questions in his mind which is leading to mixed reactions towards u. he is angry because he is not able to express in words how exactly he feels. it has been just 15 days after the arrival of lil one who has also now become the focal point and centre of attention for the entire family. it's advisable to show overt expression of love in the form of hugs,kisses and attention and care towards your elder one. avoid scolding him as he's already going through a sensitive phase and is having lot of difficulty in dealing with this major change in his life. let him develop a special bond with his bro by asking him to help u in taking care of him. for instance he could help u with changing nappies or making him sleep or arranging his stuff . since he doesnt know how to handle lil babies make sure you are around while he is with the baby. also praise him for being such a nice and caring big bro . make sure there are not much changes in his routine for instance time for studies , sleep and wake up are same as he used to before the birth of your lil one. also ensure that once he is back from school u hug him, and do everything u used to do earlier and listen to what he has to say. u could ensure that someone is there to look after lil one while u r busy with elder one. Archana it's a difficult phase for u to adjust yourself and the entire family towards this addition of a new family member. the earlier you would spring back to normal life the better it would be for him as well as the entire family. take help of your elders and hubby in taking care of kids. I am sure he'll come around soon and spring back to normalcy. hope this helps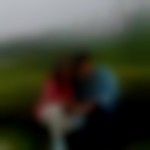 | Dec 01, 2016
Hi, ur son's behavior is natural.. so far ur attention was totally on him n now he has to share his mumma. Give him some time to settle, Explain him that u need to give time to d baby, u might hav to do this 1000 times... but b patient with ur elder one. I went thru d same situation 3 months back.
More Similar Talks
Top Parenting Talks