Parenting
Electric breastfeeding pump Created by Updated on Feb 28, 2016
After one month I have to go office, so pls suggest me good electric breastfeeding pump, fast expressing in less time with good quality. Also pls let me know how many times we can express in day
Kindly
Login
or
Register
to post a comment. | Mar 01, 2016
If u r buying with calma thn it ll be costly. Single pump is little bit less in price.. Just see online also.. | Mar 01, 2016
Ya I knw.. 8 or 9 k difference is there... First I used medla manual BT it was very tiring work.. So I bought mini BT in mini it's written... It's fr occasional.. I use only for two times or smtimes 1time in a day.. Swing for daily purpose.. better to buy swing BT don't clean bottle in boiling water. Only use warm water to senetiz. | Mar 01, 2016
Hey haritima Medela mini electric or me dela swing? As thrz lot of price difference in both | Mar 01, 2016
Hey Priya My baby is already 4 months & 10 days. Thank u mommy | Feb 29, 2016
I do 15-15 Mins for both sides from electric..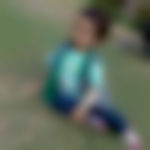 | Feb 29, 2016
Hey... though being a working mother I understand.. But are you provides only a month leave... I guess 3 months is compulsory.. M not sure whether you can sue your employer if not provided.. perhaps someone can help... If feasible, give your baby some more time ...though I know its better siad than done... :) | Feb 29, 2016
Can you also tell how many minutes does it takes approximately to express milk | Feb 29, 2016
Thank u mommies that was really helpful | Feb 29, 2016
Medala swing machine pump (electric) .... It's fr daily purpose.... manual takes time . Better go with electric.. | Feb 29, 2016
U can express at least two or three times a day or as per the need. Expressing early in the morning as ur milk supply is the highest.. I would also express twice in office and get it back home ( u can use ice packs ) which would help u for the next day Also before u begin work keep atleast 7-8 feeds frozen ( freeze every morning) so that u have initial stock. I used breast milk storage bags | Feb 29, 2016
Agree with Faiza.. Medela is very good..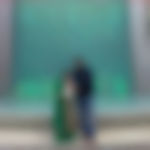 | Feb 29, 2016
U can use medela electric breast pump or pegion manual breast pump both are effective as I have used it & also easily available in the market .
More Similar Talks
Top Parenting Talks