Babycare
Every mother Has Fear for Their Child's sickness and well being, Where it leaves us, Searching Desperately for Help. And the only place we Get sent is hospital.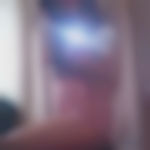 Created by Updated on Oct 22, 2017
babies get Given All types of Medicines and shots. From A doctor. Truthfully Not all doctors know what they are doing! They just read from a piece of paper, or get ordered by Another Doctor, giving our babies, Drugs, our bare hands or eyes didnt witness getting Made. Long waits and not 100% cure for the babies sickness. God is the true Doctor, Many have been Healed in the Name of his Begotten son. Jesus Christ, Jesus un-Blinded the Blind man and gave him his sight just by "Words" He even Rose the Dead. Children are The most important creation, God sets his eyes on, Because they are the Future, he dont give you, Drugs or makes you wait or send you to someone else making you spend an enormous amount of Money, Just so your child Can be okay. He heals In that Hour, that moment you Ask. And he takes away that sickness or disease that has plomped itself inside or on your child. The wellness of your child Lays in your Hands, weather you believe God will Heal your child or not! If you believe it, it'll happen, if you believe it not, then that 'not' will happen. God said "Ask and it shall be Given unto you" Touch your child and Heal Him/Her in the Name of Jesus christ with Faith in your Heart. Tell me Did a doctor create this world, or Did God! Look to the creator, not the creation. Love, Peace, Healing, Happiness.
Kindly
Login
or
Register
to post a comment.
More Similar Talks
Top Babycare Talks