Pregnancy
Excess copper in body during pregnency. Created by Updated on Jan 28, 2020
hi i am entering 7 month from 1st month itself i am drinking water in copper bottle. is it ok for me. can i continue drinking
Kindly
Login
or
Register
to post a comment. | Jan 28, 2020
Hi Ashwani! Yes it is quite beneficial to have water in a copper vessel during pregnancy as it is known to boost immunity, increase iron absorption ,fight infection, prevent anaemia, lower the risk of joint diseases. copper also Regulate blood pressure,help in fostering the healthy growth of the baby's nervous system, skeletal system and heart. however it is advisable to consult your doctor on the same.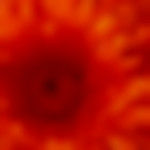 | Jan 28, 2020
Hi Ashwani there are few really important uses of copper in human body during pregnancy. Copper is an essential element responsible for the formation of fresh blood cells. ....It has the potency to maintain the apt number of blood cells for a mother as well as the child..... ... Copper deficiency while pregnant could result in health issues such as hair loss, fatigue, edema, diarrhea, etc. during the first few months after delivery..... ..... This metal is an active element essential for a proper circulation of blood in our bodies. Pregnant women need blood circulation enough for two people which could get hindered in the absence of copper percentage.... So there is a limitation also.. that a mother with pregnancy may not be able to assimilate copper as the bottles in the market may not have pure copper in them , there may be some other elements also in the bottles.. so you must consult your doctor for advice.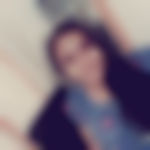 | Jan 28, 2020
Hello Ashwani few say it is good and few people say it is not good to drink water stored in copper. Hope you are taking tablets suggested by your doctor. So dont know what will be the reaction actually. So i would suggest you to ask your doctor because doctor know even better when people have varied opinions. Main drawback is many told me that what we get in the market the copper vessels are not pure copper as they are mixing it with someother metals and chemicals to bring it them to different shapes. If you are having it make sure you clean them properly and study on how to use and maintain copper bottles as well.
More Similar Talks
Top Pregnancy Talks