Parenting
express milk

Created by

Updated on May 11, 2016
hii.. anyone practicing express milk for a 2month old? never tried but wanna give it a try since we will be travelling. breastfeed in public still uncomfy for me. suggestions moms?
Kindly
Login
or
Register
to post a comment.


| May 12, 2016
fingers crossed.. we'll see how it goes. thanks again :) | May 12, 2016
Hey aben, don't worry I too had same issue, but just ignore everything negative and enjoy as it's ur child's first flight. B positive, everything will be good. Happy travelling


| May 12, 2016
thanks tejal.. like it or not gotta do what mom's suppose to do,the dupatta system. lol.. | May 12, 2016
Hi Aben, Yes, expressing milk helps a lot (only if your baby takes bottle nicely, as spoon bowl is messy stuff), YOU can express it at night and keep in fridge also, bring to room temperature before feeding and do try to keep more milk, as you may need. During flight landing or take off you may need to feed your baby (consult pedc on travelling issue), so move out of uncomforting zone, as its for baby. Try dupatta or feeding cover. Use feeding room on airport. Hope this helps.


| May 12, 2016
ok great... will give it a try. | May 12, 2016
Yes I have been expressing milk for my baby . It s really good to express and have it while traveling , ve been using medela freestyle pump which is good and recommended by doctors .


| May 12, 2016
haven't bought one yet | May 12, 2016
Just wanted to check which breast pump r u using to express milk.


| May 11, 2016
thanks fellow mom's for the suggestions ✌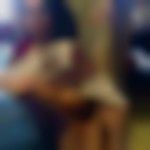 | May 11, 2016
Amrita Mazumdar Pokkunuri
you have a 24 hour window... so decide accordingly... airports have feeding rooms... you can also use the space to feed or pump... remember to sterilise the pump after use... | May 11, 2016
Hope its fine. Anyhow check the travelling time and plan accordingly. before getinto the flight, u will have feeding room separately in the airport. U can give the milk directly so that baby will not feel much hungry while in flight.


| May 11, 2016
so we have to catch an early morning flight of 5. i'll pump them before we leave. is that ok? | May 11, 2016
S da. I'm doing the same for my son who s two months old. Express the milk via breast pump and store t in a feeding bottle. U can keep the express milk at room temperature max. 4 hours. Otherwise keep the same in fridge..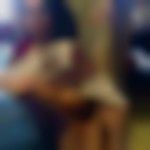 | May 11, 2016
Amrita Mazumdar Pokkunuri
you can try a breast pump... store the expressed milk in steel containers and keep it in fridge.. use within 24 hours.. before feeding, bring the temperature back to room temperature...
More Similar Talks
Top Parenting Talks