Babycare
Expressed breastmilk Created by

Updated on Sep 03, 2016
Hello... My baby is two months old . Can I express brestmilk and feed her through bottle once a day as sometimes it's not possible to be with the baby every time ? Is it safe to feed the expressed breastmilk through bottle ?
Kindly
Login
or
Register
to post a comment.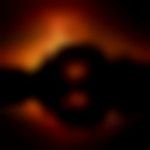 | Sep 04, 2016
the prob with bottles is the babies will get addicted to it since the flow of milk would be gud than breast and easy for them full their tummy. of u start bottle so early she'll get used to that flow and would expect the same wen u breastfeed. so better use pallada(Sangu) and feed so the is no addiction also u can feed Ur milk. but proper storage of BM is necessary.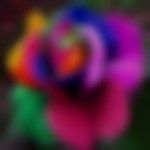 | Sep 04, 2016
I think there no harm to use bottles once a while, though lot of parents have different opinion. bottle should be sterilized (prefer glass bottles) and most importantly proper storage of breast milk is important. you should put it in refrigerator if milk is to be used same day. else freeze it. for heating never use gas stove or microwave. put the bottle in hot water.. i think there is no harm in bottle. for example working moms often need to store BM and give. it's better than formula. | Sep 04, 2016
Usually bottle is avoided. If you have some work then once a day after consulting your pedc you can try. Make sure you sterlize bottle well. Babies tend to get addicted to bottle easily. | Sep 04, 2016
since baby s too small he can't suck the nipple of feeding bottle they loose weight if dey do so... if in case you can't give direct feed for few hr u can express n keep it in a staralise bottle rap it with aluminium foil... so milk won't spoil so soon feed it through pallada... but my suggestion it is k once in a while baby will be healthy if he had direct breastfeed.... | Sep 03, 2016
It's better to avoid bottle... when you express bm.. the quantity may decrease
More Similar Talks