Hobbies
extra Activities...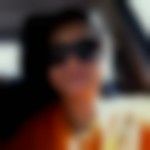 Created by

Updated on Jul 31, 2013
How important is it to engage our kids in extra-curricular activities like skating,dance, swimming,tennis,art and painting etc.. ?Does it lay stress on a child or channelizes a child's potential in a right way?
Kindly
Login
or
Register
to post a comment.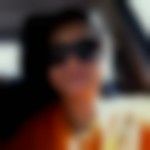 | Aug 01, 2013
Thx everyone--you guided me right.. | Jul 31, 2013
Dear Simran, I completely agree with Shikha and Nitin. Moreover, activities like skating, singing, dancing, art , music can play crucial role in holistic brain development as well. By that I mean creative activities and play stimulates right hemisphere of the brain which may remain under stimulated if the child is only made to tackle typically academics, which is clearly linked to left hemisphere stimulation by research. | Jul 31, 2013
Children learn from their surrounding, and this is perhaps at a rapid rate at this age, as brain development is at its peak. Exploration is perhaps a crucial input for every child at this age. Extracurricular activities help a child explore and learn. The nature of the ones mentioned by you will help in overall development of your child. If the child is not pushed against her/his will and is supported through the activity, its a good input for the child's overall development. | Jul 31, 2013
Hi Simran! The very term extracurricular has been renamed as co-curricular , meaning part of curriculum related learning realizing its importance. These activities do not prove to be stressful or burden on the child as the child enjoys participating in the activity of their choice and love doing activities such as dance , singing, sports etc. it is advisable please look for ur child's interest n allow him/her to follow it. This will not only renergise them but wud allow them to prove their worth in other fields too which will give a boost to their self confidence. Thereby helping them perform better in academics too. These co-curricular activities would help them develop other skills too such as leadership, self discipline, recreation, social development, etc.
More Similar Talks