Parenting
Facebook account use my daughter Created by

Updated on Jan 06, 2015
Hello.. My daughter 14 yr old, she using facebook account and she use continue i suggest her dont use it regular basis but some days she understand and after some days again she start to chatting. she is very emotional if she hurted by any boy or girl friend, she started thinking too much about them and do not give concentration on studies so i dont want she chat on facebook and i dont like she hurt by this way, i tried to use your application E kavach but i unable to use this application. kindly suggest how to use this application.
Kindly
Login
or
Register
to post a comment. | Jan 10, 2015
Thanks Divya and Nishant, i will work on your suggestions.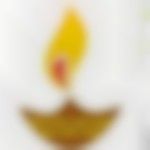 | Jan 07, 2015
Mona Rajvanshi, Get her involved in lots of fun activities--if she likes cooking, get her to do it; or get her enrolled in a gym/hobby class... most children also get hooked onto the net, because they have free time on their hands. We, as parents, hope they will study in the time at home, but they don't. And then they loiter around aimlessly spending time on chatting. If she goes for a class, she will be busy, will make new friends and have less time for internet. Also, if her energy gets channelized properly, she will have lesser time. ALso, spend time with her. Sometimes, as parents, we are unable to become their friend, and are busy in our chores and children have no one around. If you spend time with her, go out, play badminton/outdoor game, take her to a cafe, treat her etc. , she will feel the need of these virtual friends less. try it might work! | Jan 07, 2015
Mona Rajvanshi, This is a common complaint these days and I feel what works is only negotiation with the child about how much time she is allowed on FB. allot a time to her and try and ensure she sticks to it. Convince her that she should catch up with people more in real life than virtual world. And lastly, apprise her of the risks of Fb and posting photos etc on it, befriending strangers etc. hope this helps.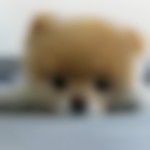 | Jan 07, 2015
Hi Mona, while your concerns are valid, be a friend more than a parent. Include yourself in her fb activities; ask her to invite her friends over, and convince her to limit her use of FB as it disturbs her so much. Set a time limit for everyday and convince her to stick by it. At this age, scolding or strict measures will not apply but gentle convincing and trying to get your point across will.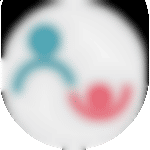 | Jan 06, 2015
Mona Rajvanshi - we have also informed the ekavach team and they should soon be getting in touch with you to assist you in using their app.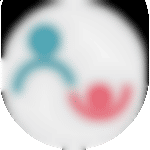 | Jan 06, 2015
Mona Rajvanshi - Please find a parenting blog which may be useful. https://www.parentune.com/parent-blog/when-is-a-child-old-enough-to-join-facebook/194
More Similar Talks
Top Parenting Talks