Parenting
father-son bonding Created by Updated on Jul 04, 2013
Dear all, We have a son 3. 5 yrs. He is the first child and we are expecting the second one in November. My son rudra is very jovial, mostly keeps good mood, eats nicely, not at all a picky eater, schooling has also started nicely.. but when it comes to his dealings with his papa, problems start cropping. . His papa loves him lot, supported me a lot in bringing him up as we are a nuclear family, satisfy all his demand, sometimes even fulfills the non demanded wishes too.. Now when we r expecting the second baby I want my son to have strong bonding with his papa as I may not be highly accessible after delivery. He shouts at his papa, doesn't listen to him, waves his hands as if he is beating someone. Learnt some of the new phrases like "leave me alone" "mind ur own business" and all.. so uses them more frequently now.. when it comes to going out for drive with papa, he is fine.. but when it comes to listen to what papa says, papa becomes bad boy.. Dont know how to handle him..
Kindly
Login
or
Register
to post a comment.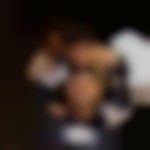 | Jul 05, 2013
i m the odd one out, but as father i can say this at times kids like u at times they don't. give father n son more time together n don't worry too much about it. all will work out fine. | Jul 05, 2013
Thanks, shikha, arunima and neha for your valuable suggestions. . Shikha let me tell u that my husband is a Non-IT person, he comes back from office by 6. 15-6. 30.. no meetings or telecon once he is back home.. he goes directly to play area and spend some time playing with him.. morning also everyday he gives bath to rudra and I make breakfast and tiffin. . So its not that they dont spend time with each other.. but still there is some problem.. for him whatever is good is done by mom.. and whatever is bad is done by papa.. :( | Jul 04, 2013
Nw i wud like to share my my side of story which is quite d opposite. My son is 2. 8 yrs old. A happy n jolly child. He clings to his dad more wen he is hom. I am a housewife n my son gets so bored of seeing me all d time. Wen his dad comes hom he does play wit him a lil while but daddy is also tired n son expects more like daddy wil make me wear clothes n daddy will giv me medicine n i will wear d sme clothes tat daddy wears which is not possible at all times. N he gets frustated because he dosent hv d sme clothes like daddy has. He dosent want his dad to go out anywhere not even for work. At times dis makes daddy also frustated n then there is a not so happy atmosphere at hom. | Jul 04, 2013
I agree to what d above ladies hv said. story telling, going for drives only papa n son alone, conversations, playing blocks or mechano games, making n flying paper planes or if possible both of them making somthing for mamma n d lil one inside. I wud also like to say that he might be feeling insecured nw that baby will come n papa n mamma will give him more attention. Kids sometimes cnt express their feelings so tey easily get frustated. | Jul 04, 2013
Dear Shweta. You have some wonderful suggestions from Shikha already. I think your son needs to spend more time with your husband without you being around. For instance, he can read your son stories, take him out to the grocery store, play games/sports etc. Even small things like chit chatting can make a difference. When your husband is home from work, he can sit and tell your son how he day was at work and ask your son how was his day at school or what he ate for lunch etc. But overall, you could limit your presence in such scenarios. Hope they bond better. And congratulations on the second one :) | Jul 04, 2013
Dear SHweta! I can understand ur fears n have been thru all this myself while was expecting my second child. Well kids see their mothers doing almost everything for them so they know r mothers love us very much and even when we scold or deny them something they know it must be for our good only. Even if the child is not happy with wat we tell them to do they will be fine in few minutes n start behaving normally with us within no time. Since generally fathers tend to spend less time with kids and when they come back from work they are hardly able to devote their time and energies to kids as expected by them due to so many reasons tiredness, work pressure, bad day at office etc. unintentionally they are not able to give their best to kids as done by mothers. Sometimes they even scold children due to reasons mentioned above. Children see them as somebody who does not love them or fulfill their demands even when we know that they do. Sometimes men are not able to express their love for kids by hugging, kissing, etc. so children feel papa does not love them. As a mother ur role should be that of a mediator n u should try to bridge that gap between the two by telling ur child that PApa loves him a lot. U can make ur child realize at different times wat Papa has been doing for the family. How much he is occupied, y Papa is not able to spend much time with them. N when u r conversing with ur husband u need to make sure that ur child sees u respecting him, listening to him and even following his instructions. this will make a big difference! Also when ur son is behaving rudely with his dad he should be told NO this is not the right behavior. N he should say SORRY to papa. U an plan picnic/outings where they get to spend quality time with each other also u can ask father to help the child by give bath to him, making him ready, at nite telling him stories etc. I am sure things will be fine.
More Similar Talks
Top Parenting Talks