Parenting
FB, Gadgets, & the Big bad world of confused Innocence !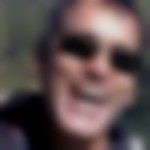 Created by Updated on Apr 30, 2013
I read an article in the Hindu recently about the appropriate age on FB. Technology in my understanding has created bigger monsters than it would have thought. The Pros of the technology get diminished by the monstrous abuse that it causes. When i think of my childhood, its complete Nostalgia filled with memories of only playing outdoor games, there was no psp, no gadgets, we would play endlessly many different sports. It is scary to see the warp that is built in the conditioning of the minds of the children with the advent of ease of access to these kind of socialising at such Tender ages, where is the time to Take the time to Shed the Innocence ? Children in these times by the time are ready to wear the maturity of their Growing up are too over exposed to the murky world of Adult Fetishes & Greed that they are growing up as confused Breeds not knowing why is a what doing where which nobody knows how ?? Yet as a parent you have to fill in the Demand blank, come with an appropriate solution which would not make enemies out of your own children, defend their Innocence, Protect their interests, use your skill, experience & deftness to handle this call on how to keep the harm of the outside away from entering the insides of your angels !!! In these times to be able to be a parent who could live without the fear of his child getting stalked by the murk of the over exposed dark frontiers that this Leap in technology has enabled is like literally asking to become GOD ! God save these times & the messengers of his own device the most god like creatures on Earth - The Children which tag we used to define a Metaphor' God Like reflections - I'd rather wish to be transported back to the time where the chitrahar on a wednesday evening would usher in the entire neighbourhood to sit together chiming Old hindi film songs... & then wind up to be ready for saatamtaali, running in the streets for chor police, ( The real Temple run i must say ), Now the eye balls run with fingers clasping the Tab keeping the tug in the heart of an innocent soul who has forgotten his own two feet & the next door kid with whom he could create a Real Life Temple Run, !!!!! http://www.thehindu.com/news/national/illegal-for-minors-to-open-facebook-account-petition/article4654571.ece
Kindly
Login
or
Register
to post a comment.
More Similar Talks
Top Parenting Talks