Parenting
FB, Gadgets, & the Big bad world of confused Innocence !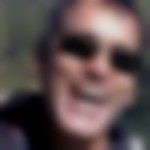 Created by

Updated on Apr 30, 2013
I read an article in the Hindu recently about the appropriate age on FB. Technology in my understanding has created bigger monsters than it would have thought. The Pros of the technology get diminished by the monstrous abuse that it causes. When i think of my childhood, its complete Nostalgia filled with memories of only playing outdoor games, there was no psp, no gadgets, we would play endlessly many different sports. It is scary to see the warp that is built in the conditioning of the minds of the children with the advent of ease of access to these kind of socialising at such Tender ages, where is the time to Take the time to Shed the Innocence ? Children in these times by the time are ready to wear the maturity of their Growing up are too over exposed to the murky world of Adult Fetishes & Greed that they are growing up as confused Breeds not knowing why is a what doing where which nobody knows how ?? Yet as a parent you have to fill in the Demand blank, come with an appropriate solution which would not make enemies out of your own children, defend their Innocence, Protect their interests, use your skill, experience & deftness to handle this call on how to keep the harm of the outside away from entering the insides of your angels !!! In these times to be able to be a parent who could live without the fear of his child getting stalked by the murk of the over exposed dark frontiers that this Leap in technology has enabled is like literally asking to become GOD ! God save these times & the messengers of his own device the most god like creatures on Earth - The Children which tag we used to define a Metaphor' God Like reflections - I'd rather wish to be transported back to the time where the chitrahar on a wednesday evening would usher in the entire neighbourhood to sit together chiming Old hindi film songs... & then wind up to be ready for saatamtaali, running in the streets for chor police, ( The real Temple run i must say ), Now the eye balls run with fingers clasping the Tab keeping the tug in the heart of an innocent soul who has forgotten his own two feet & the next door kid with whom he could create a Real Life Temple Run, !!!!! http://www.thehindu.com/news/national/illegal-for-minors-to-open-facebook-account-petition/article4654571.ece
Kindly
Login
or
Register
to post a comment.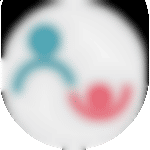 | May 15, 2013
@Sanjaih you can also check this blog which is about the newest disorder affecting children. Please find this link:https://www.parentune.com/parent-blog/ndd-the-newest-disorder-affecting-our-children/265 | May 07, 2013
I remember during my childhood summer holidays going to the streams in my grandpa's farm, with my cousin, catching the fish in big bath towels, collecting the fish in glass bottles, and feeding them, further planting roses, climbing up cashew nut trees,... I cherish those days. Those days have developed an admiration in me for God's marvelous creation displayed in nature. I too had various gadgets from abroad and its addictions. It isolated me from others, and depressed me. Later it was only when I returned to Jesus, He saved me and restored me back to normal tracks of life. He brought balance to my relations; interaction with people, nature etc, thus I overcame addictions to gadgets. This is not to isolate the children completely from the gadget world. They should be exposed to necessary gadget world too, to keep them up to date of technical advancement. But parents should be a role for them and guide them to be balanced, thus save them from addictions. Sometimes these days while returning with children from school, I stop outside at garden with them and admire nature's beauty. Occasionally I take them out and spent quality time with them in gardens. Always the beautiful nature, stimulates my worship to God. Ultimately returning back to God Almighty brings us in harmony to ourselves, others and nature. In the Bible, in the letter of Paul to Romans (chapter1 verse 2) says" For since the creation of the world His (God's) invisible attributes are clearly seen, being understood by the things that are made, even His eternal power and Godhead... " In the recent past I have observed the upbringing of some of my relatives' kids in the gadget rich environment. But they lacked any link with nature, or with other relatives and friends, thus it has adversely affected their mental health. They can't even properly relate with other people. They are more skilled with chasing, plundering, looting, shooting, murdering etc on the screen. Personal interactions with siblings, friends, respect, love and care for family members have disappeared from their values. Somehow undue importance to gadgets are the in thing and mental illness too. Parents should set boundaries, when introducing the kids to any gadget. Give time limits, and promote more of outdoor games etc. My child's school Principal specially instructed that children shouldn't watch TV more than half an hour in a day. Don't let them play in mobiles or any such gadgets. Rather she encouraged them to play outdoors. Let's return to God and His beautiful creation, than our own creation of digital unreal world and false values.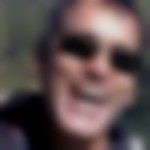 | May 05, 2013
Important thing to remember in times of a self destruct situation as such in which the larger damage is done by the connivance of our own minds by seeking the pressure from the conditioning of the society, politics, religion, leaders who thrive an autonomy of a power unseen, invisible in the guise of economic, religious, political development, is simplify the needs based on our own thoughts, how about disciplingin Yourself as a Parent & saying " I will not watch T. V. be it awards, be it news, be it the social prime time super addictive Soap that i think i will die without watching... how about sacrificing a few days of t. v. in a week in affirmation of the discipline you want your children to absorb ?? How about eating a healthy protien, vitamin rich diet with mostly Greens, Juices, fruits, atleast a few Marked days in a week, to prove a point to our little angels on the importance of being healthy? How about taking that a step forward & cutting out on your so called fancy late night parties or movies & passionately getting up along with the brother or mother or father Sun to do some Jog, walk, swim, Yoga or just let loose in the arms of the precious jewels of the first rays of the sun... ?? There are many how abouts we need to bring ourselves to before we think of taking the plunge to earnestly desire to seek a better, compassionate, healthy, harmonious, joyous, super blissfull childhood, teenhood, adulthood & man hood of our Own Children ???? As far as me , i have started practising all that i seem to be preaching above a long Some time back & still have many many miles to go before i can say with complete Love without any reprimand or anger to my children "Hey sweetheart/s, dont you think its time to pack the idiot box/es in & get about doing some real life masti, lets run the Real Chor Police :-));) But how about you ???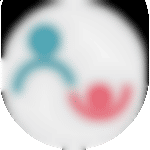 | May 02, 2013
Sanjaih- A thumbs up to you for raising a pertinent query and inspiring us at parentune to work around some solutions to help parents tackle this.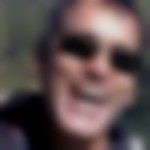 | May 02, 2013
Thanks for coming on board for this discussion dear all. Lovely to hear some resonance on a topic which was back biting the crevices of my soul for a long time :) A point in highlight would be the woe of our present times, which has become more Greed based than Need based. a thought from the line of Dilip Sharma evokes a prodding. he mentions about village life' when ever you talk of village life the nostalgia that invokes such a thought is that of our early child hood, running in the sun, playing ball, taking a dip in the pond, just being free of all the pressures that this Sinful conditioning of the mind called 'Greed. I remember the famous lines of Melinda Gates " I will have enough for my childrens needs But i can never have enough to give for their Wants" In trying to analyze the void of technology that looms like a Ferocious Being waiting at large to devour all of things that bring us close to happiness, fulfilment, peace, it might do us good to do a bit of self analysis. It would be hard, but a very pleasant surprise to our souls if we were able to learn to take a dip in our own thought tanks & ask ourselves this question " Will i be able to discard the clumsy garment of Greed by wanting more & more of everything that i seem to be seeking & say at least a few times in a month No to a certain thing or things that i am bound to in terms of the conditioning of my mind which uses me to ask for More & More & More, be it money, deals, praise, acknowledgement, Food, sight, smell, taste etc... ? " Is it not a fact that today our children have become a reflection of our own beings, we are thoroughly lost in the world of make belief where the technology has created a Monstrously Meagre Percentage of the World Population very very rich leaving the Rest of the Entire Billions add Trillions of life forces gaping at Holes created by the aftermath of the wonderful inventions of this God forsaken ease of access gadgets. If not for this small, tiny,obviously miniscule percentage of people who thrive in their luxury yachts & fly planes is the quality of life in terms of search of defining happiness for most of us still not the same that would have been if there were no smart phones, & fb's & the rockets to take a few across the moon. | May 02, 2013
I completely agree with you all. I feel pity on myself that I am unable to devote time to my son and on him that he is forced (in absence of any children around in our neighbor) to just watch chota bheem all the time or play with my ipad at home. Thus, on Saturday and Sundays at least, I make sure to not say NO to any of his requests for playing with him. Infact, I am trying hard to sell this place and move to some Noida's gated communities where I have often seen 20+ children playing mostly outside. I would love to see him play outside with kids then be in front of any screen... | May 01, 2013
Many teens who are completely into some screen or the other (mobile/ipad/laptops) are developing health problems like headaches, cervical, spondalysis etc not to forget - obesity, lethargy, anti-social behaviour. I hv a teenaged daughter and its a constant challenge & tug of war to get her off her screens! Even if she tries to stay off at times, her friends pull her back by constantly msging/whatsapping or calling up to berate her for not responing!! At times i wonder if they are even aware that there are actual people around them !! The best solution for this is to get them involved in various activities , which will be beneficial in all aspects and to set boundaries for usage time n moments. | May 01, 2013
I guess we need to keep the balance .... they need to be trained to operate computers but need not to handle ipads... Its on us... my kids love to play my mobile, but i try to use my phone only for taking calls ... so they watch us, and will do what they see us doing. We need to be the role model and need to talk to our kids about why NOT they are allowed to use gadgets. We need to set focus of our children... if we don't distracted.. chances of them getting distracting is less.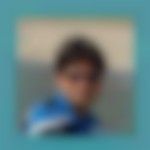 | May 01, 2013
thanks Sanjaih for en-lighting a very critical and most important issues of current society. but what i feel ..still we have same life in village. when I go to my own village i feel, how simple and smooth life it is!! but same way , i can only stay for quite some time not for long since we are very much in-lined with current trend and same our kids will be going to follow. ........My child is only 3 months and even i am also confused to tackle situation later on. we need to provide a very good environment for child, but how still a question !! | May 01, 2013
Hey, I just came across an article today about how children as little as 4 year old are getting addicted to iPads. They actually need therapy to cut down on the addiction.. Have a read here http://www.telegraph.co.uk/technology/10008707/Toddlers-becoming-so-addicted-to-iPads-they-require-therapy.html | May 01, 2013
Trying as hard as I can to keep gadget exposure to minimal. So far have bene able to keep my preteen off facebook and resisted receiving an IPad as a gift from a very dear family member... so far so good ! | May 01, 2013
So well said Anurima, we don't know what next generation will show us. i guessed we have lived totally different childhood... where playing in rain and mud was beautiful not dirty. In early days even having color TV, land line phones and Fridge was privilege. New dresses means either festivals or any celebrations ..everything used to be so fun ...Now Chor police ... is talk of far aws .. don't know the intentions of people around. Now the change in society rules make us feel comfortable only when our children are around us... even at the cost of letting them watching TV or playing games for long ...at least they are in front of our eyes and safe. | Apr 30, 2013
Oh yes Sanjaih, our childhood was so different than that of the current generation! The problem now is that we cant live with these gadgets and cant also live without them. Our children are bound to get attracted to them at some point. I wonder what is coming next. I am certain that the generation after our children will have something new to show us. But it is unfortunate as to how early innocence is lost these days, thanks to the easy access to information and the rate of crimes/deeds we see and hear about.
More Similar Talks