Child Psychology and Behaviour
Fear Created by

Updated on Mar 04, 2014
My son who is 7 is very scared of any horror stuff from the very beginning whenever there was a horror advert or trailer while watching tv he wud b very scared n wud not go in any room alone as a result we stopped we never allowed any horror serials at home. We wud start surfing channels as soon as we noticed that there was a trailer going on for some horror serial. It was my mistake dat I ignored it at that time thinking dat as he grows he will overcome his fears but off lately he has made a new friend of his age who keeps indulging into these talks I realized it when I had to counsel my son after he bed wetted which he has never done in the last 5 years. He was in a state of shock when he did dat and I had to explain it to him dat it was normal as it cud b due to the cold climate he was relaxed but then when I counselled him he admitted about his friend talking about ghost stories, I spoke to his friend n made him understand very polietly to avoid such conversations but he still continues, my son has as a result started getting too scared at nights I dont leave him alone but he wants to be hugged n slept he wants someone next to him, I have put up a small light as well in the room so dat he doesnt get scared when he just wakes up in the middle of the night I have been talking to him at nights before he sleeps I ask him to close his eyes n think about all the good things he likes like going to a resort aboout his recent school picnic about hoe he enjoys spending time wid the family n his sisters I keep narrating some good incident n ask him to just visualize it so dat his mind is diverted but its all in vain its been over 2 weeks n I c no results infact his fear has been growing day by day.. I need help to help him over come this fear..
Kindly
Login
or
Register
to post a comment. | Mar 09, 2014
my father asked us to put a hair pin or a safety pin beneath our pillow and it worked for us. Its no superstition its just magnetic force of iron... And abt serial surf the net and show him making of a horror movie n make it clear how they picturise it. U can also demonstrate how make up just creates normal person scary. | Mar 06, 2014
Dear Michelle, my kids are also frightened of horror stuff and dark. But I sat with them and watched horror movie. When scary scenes came , I muted the t. v and explained to them that the sound effect scares them the most. I also explained to them about horror movie direction and the motive of the director to scare people. I told them that the actors act and then go to their own house and lead a normal life. I made it clear that it is not real and we are seeing movies just for entertainment. That has worked. Now they are getting used to it and my son now even predicts the next scary scene and when the sound will be scary. Also I keep some pendant with faces of God like Hanuman under his pillow so that he feels safe at night. Sometimes I get red coloured thread for temple and tie for them. If they are horror struck I also take them to the mosque where they touch the child immediately after namas. It really works. | Mar 05, 2014
Thank you all for the wonderful advice I have got.. I will surely work on them.. :) :) | Mar 05, 2014
Hi dear Michelle! U have indeed been tackling this situation really well. the following steps might be of help:1. Telling the child u r with him and understand what he is going thru. 2. talking about what is it that he is scared of that is troubling him. 3. make sure it is not a fear of any particular person, if it is please make sure child stays away from that person. 4. do not force the child to be in Same situation to show nothing of such sort exists. 5. Hug the child, be with him , make him comfortable. 6. if he is scared of dark or ghosts show him that there is nothing in the room by switching on lights, seeing behind curtains, under the bed. 7. as mentioned about his age mate, just tell u r child may be he is doing it just to scare him and by getting scared he is making his intentions succeed. rather he should be confident and not affected by his friends pranks. 8. u cud help him differeniate between reality and fantasy. show him these cartoon characters are not real and can't harm anyone. if possible discuss these characters are made on computers thru graphics and animation. 9. as u have rightly mentioned don't watch horror movies, serials, cartoons in front of ur child. 10. set an an example by being brave urself. 11. never allow anyone to make fun of child's fears, or discuss this behavior with anyone in front of child. With time he should get rid of these fears and understand.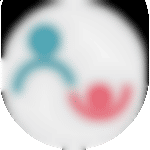 | Mar 05, 2014
Hi Michelle! Here is a link to a similar parent talk that you may find relevant: https://www.parentune.com/parent-talk/fear-of-the-dark/239 | Mar 04, 2014
You may also find some suggestions in this following blog: https://www.parentune.com/parent-blog/how-to-handle-phobias-in-children/328 | Mar 04, 2014
Dear Michelle, it is great that you are taking this sudden fear in him seriously. Parents can easily ignore the child's fears saying that it will pass with time. I think you are in the right path in trying to counsel him, reminding him of good things and good times. I suggest you continue with this and be consistent as it will take sometime for him to overcome the fear. It is certainly a part of growing up but he needs to be confident that nothing or no one can harm him and this he will get only by reassurance from the elders. So carry on with what you are doing. Good luck.
More Similar Talks
Top Child Psychology and Behaviour Talks
+ Start a Talk
Top Child Psychology and Behaviour question
Top Child Psychology and Behaviour Blogs