Health
Feeding prblm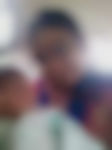 Created by

Updated on Apr 07, 2016
Hello.. My daughter is 10 days old n i m facin low milk supply.. Plus she is keepin a lot of timr gap in her meal.. She doesnt prefer wakin up n feedin n if i try n wake her up she wont drink milk... Is der ny instrument vich creates enough suction for d baby to feed frm breast.. Plz help
Kindly
Login
or
Register
to post a comment. | Apr 07, 2016
Hello garima, I am also a mother of a two months daughter and faced the same problem of feeding. Babies find difficulties in suckin but u hav to be constantly regular to feed your milk. My daughter has started after 15 days. And about 2 hrs gap then if u r on formula feed then maintain a 2hrs gap but on breastfeeding there is no limit.. And on boost up your milk I am takin shatavari powder by patanjali. it is highly effective in gud milk supply. just one spoon twice a day with milk. you can add more n more jeera to ur sbji or daal . as it helps in boosting milk supply. go for mung daal green one. have cocunut. try these things there will be no problem of milk production. And above all, try to feed more n more. the maximum u feed maximum milk will produce. | Apr 07, 2016
Hi Garima To increase milk supply my doctor suggested to take lactonic granuals, an ayurvedic power available on chemist shop. Two spoons with a glass of milk once in a day. And about feeding baby they suggest not more than 2 hours gap still if you can manage and understand your baby's requirement (nobody can know better than you when you're baby is hungry) don't miss the chance to feed him thinking that 2 hours gap is a mandate. All the best and happy feeding. | Apr 07, 2016
Hi dear Congratulations I also delivered a few months back and faced the same problem. But on speaking with the doctor he told me, that the infants required just a one spoonful of milk to keep full and give them feed after every 2 hours. I had set a pattern to feed him after every 2 hour and also after every poo. Though in beginning its difficult but thing work out well. | Apr 07, 2016
To increase supply of breast milk try having sabudana with milk... it should help.... n regarding ur second issue, let me reassure you by saying dat its d problem with most new borns.... be calm n dont panic.... things would normalise in few days..
More Similar Talks