Parenting
Feeding to kid Created by

Updated on Dec 02, 2013
Hi, This is my first time to this site. Completely new!!! My son is 1. 5 years old. I have introduced him all the variety of food (veg,non-veg like fish) . Now a days i have to struggle a lot to feed him anything. Even though i keep him with empty stomach for 2-3 hrs still he refused to eat anything . He hardly eats 3-4 spoon of food. I have tried all d ways those i can but he always refused to eat food. Please suggest me so that he will have his food properly.
Kindly
Login
or
Register
to post a comment.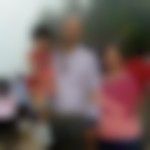 | Dec 21, 2013
But as u said, i should be happy that she eats everything.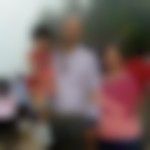 | Dec 21, 2013
Thanks Sayali, i tried that as well and nothing happened | Dec 04, 2013
@Renuka : Hi Renuka, i can understand your problem. And i thought this is also just a phase as i m also going thro' one of it as u must hv read.. :D . If ur daughter is having everything what you hv offered to her then it must be okay,just let it be n give her time to finish her plate. You can apply some treak like take your plate with her n ask her like "who will come first... lets see who will going to finish the plate first.. " . Make a fun and let her win. Let her feel the winner n special. I hope this will work for her. :) | Dec 04, 2013
Thanks a ton to Meenambigai Rajesh,Anandana,Anurima,Haritha and Shikha. | Dec 04, 2013
Thats gr88.. Really got so many suggestions from all of u.. It ll really help me.. :)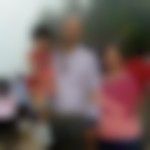 | Dec 04, 2013
My 4 yrs girl eats everything but slowly, very slow like a tortoise. sometimes more than an hour. I need to remind her to eat. Indeed i have stopped using television while eating, but no use. She talks a lot while eating. Any solution? Or if it's common , let me relax. | Dec 03, 2013
Hi Sayli! I agree with what other proparents hv suggested but it is also advisable to rule out any medical problem too requiring attention such as worms in stomach, stomach infection etc. hope that is not d situation n it is just a case of aversion from food. in tht case it is advisable pls add novelty, variety, colour n shapes to ur menu. | Dec 03, 2013
Hi Sayli, my biggest learning with my daughter was that the problem did not lie with her, but instead with me. she wasn't eating because she didn't want to, and i was desperate because i wanted her to eat. what i realized finally is that a child will never go hungry - she will always ask for something to eat when she feels like eating, and the only thing we need to do is to have something healthy ready when the child wants to eat. children are also much better judges of how much is enough for them, so when they say enough, we should stop feeding too. the day i realized this, both my daughter and i were liberated from a painful feeding routine. | Dec 02, 2013
You may also take a look at this following blog for some tips and suggestions. Please copy and paste it on your browser bar: https://www.parentune.com/parent-blog/help-my-child-is-underweight/381 | Dec 02, 2013
Also things like eating together and talking while eating helps. Try not to stress him with food and praise each time he eats. As I had written, most children eventually grow out of it. Unless your son really refuses food and seems to get ill frequently, you need not worry, things will change. My daughter barely ate anything until she was 3 and then suddenly there was a turnaround. Now shes almost 5 and there is no problem with her appetite. Hope this helps Sayli. Keep patient and calm :) | Dec 02, 2013
Hi Sayli. Welcome to Parentune! To help you out in your post, let me start off by saying that the problem you are facing is very very very common among toddlers and young children. If your son has suddenly started to refuse food, there could be other reasons behind it. Could he be getting his second set of molars? I have a 20 month old son and he has been getting them. The molars take a long time to erupt and are really painful. So if your son refuses to eat sometimes, do not force him. On the other hand, if this is something he has been doing since sometime, then let him eat how much he wants. Most fussy eaters grow out of it with time. Do you let him eat by himself? Toddlers enjoy eating themselves-get him some colourful plates, mugs and cutlery and make the food attractive with variety in shapes and colours. Let him eat while you watch him from afar. Even though he will make a mess, he is likely to eat a little more and will also learn to eat independently. We easily get stressed and keep forcing them to eat making mealtimes a battlefield. He may not be very hungry if he doesnt get physical activity. So let him run and play to build up an appetite; keep the portion size small so that he can finish it; praise him with each spoon and give him a small reward once he finishes a meal; discuss what you plan to cook for him and if he would like to have that particular dish; let him watch you cook (try making an omlet with eyes, nose and hair with some spiral pasta) and make it all fun. He will enjoy mealtimes. | Dec 02, 2013
Yes that is true. You should be patient, let it be that way for 3 or 4 days. He wont be staying hungry for long. He will ask you for food. It will take him a while before he changes his habit but be with him. Do not loose patience and do not get angry. This is one time step after which he will eat everything and put on weight. | Dec 02, 2013
Hi, I had similar problem with my daughter when she was a toddler. I ran at the back of her to feed one mouth and felt disgusting when she spits it out. She was under weight and my 'mother instinct' always tried to feed her something healthy. But it was a mission failure always! Then slowly I stopped going at the back of her. I came out of that mental block that she is not eating enough. That did magic. She started asking for food. Try some appetizing tonics and make him ask for food. It's more of a mind game between mom and kid. Instead of feeding him, try and act as if u r eating food. If he asks , then u r the winner. Best of luck.
More Similar Talks