Special Needs
feeding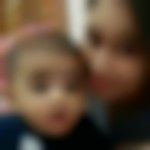 Created by

Updated on Jun 15, 2016
hi. my baby is 4 and a half month old . I gave him Nandhini milk for one time. . now he is vomiting after every feeding and swearing in head part so am really worried. please some one help mme
Kindly
Login
or
Register
to post a comment.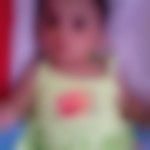 | Jul 04, 2016
my baby complete 3 months 10 days but she is not standing her head.. Is there any problem in her ..generally when the babies stands their head | Jun 16, 2016
Dear Lavanya, Always make sure that you discuss your babies food habits and changes that you think of, to the paediatrician. In olden days cow milk was used as a substitute of mothers milk. However, those days were gone and you cannot follow the guidance of your grandmaa (incase if you were guided by a one). Formula milk (Nan Pro, Lactogen and etc.. ) is the next best alternative to the mothers milk. You can only start feeding cows milk to your LO will be only after completion of his/her 10 months age. Please stop giving cows milk right away. Take your LO to paediatrician today and discuss on what happened and paediatrician will guide you right. I hope this information is helpful. | Jun 16, 2016
immediate stop tht milk.. before gving cow milk u should ask to pediatrician. they always suggest not gv tht.. only Mothermilk or formula milk.. if u r feeling ur baby's health is not good immediate go to d doc clinic.. remember one thing till 6 mnths only breastmilk or formula milk thts it. my pediatrician told not to gv grip water also.. u just ask to pediatrician Wat they says..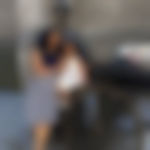 | Jun 15, 2016
stop the milk immediately u started it so early in concentrated form.. just give him gripe water time to time routinely and only bf... | Jun 15, 2016
upto 6 months u should give only mother milk. .. as till 6 months baby's lungs develop so we should not give anything else. . plz c doc as soon as possible | Jun 15, 2016
pls consult with your doctor before giving him external milk, seems it has upsets his stomach.
More Similar Talks