Parenting
feeding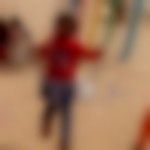 Created by

Updated on Jan 29, 2017
less milk secretion
Kindly
Login
or
Register
to post a comment.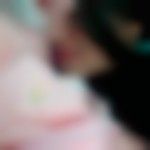 | Feb 13, 2017
Thank you Yogita. really getting positive vibes now ..Plz suggest do I need to consult any lactation consultant.. kuch help milegi unse? n if u knw any good lactation consultant do let me know plz as I wanna start BF my baby ASAP. | Feb 06, 2017
Pratibha first stop getting depressed by this ur increasing ur stress levels n it's affecting milk production. have a rich calcium protein diet and keep eating at regular intervals have lots of fluid intake. suji, methi leaves ,coconut helps in milk production so have it in ur diet everyday. As I said in my previous comment first feed ur baby formula milk get his tummy full n the latch baby on ur breast. if you latch baby before his full tummy due to absence of BM he will cry. still baby refuses to latch on breast get a hand pump and start pumping every 2 hours n store milk. even if milk doesn't come keep pumping for 15-20 mins. it works as stimulus and make ur body produce milk. pls don't give up look at tht sweet baby face n start. hope this helps | Feb 06, 2017
Anu try feeding formula by bottle as most babys don't like taste of formula milk. seems your baby is crying coz baby is not getting a full tummy. please try pumping milk every 2 hours one breast at a time so that body gets message tht baby is still on bm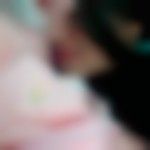 | Feb 05, 2017
Hi Yogita... m feeling very positive aftr reading ur message as I have same prob my baby is 4 months old premature n on formula milk frm last two months... at starting he was on breastmilk Bt my breast got sore n bleeding so stop giving him bf... n me wen m fyn after so many medicines... my milk supply is just one spoon or may be less now I want to give my milk only Bt he refuses to take n starts crying.... is it possible to bring him back on breast milk? why he is not taking my milk? due to low milk production or habit of bottle.... Plz suggest something help me out as m getting depressed day by day as my baby is weak n needs my milk...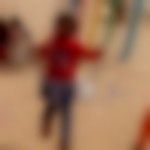 | Feb 05, 2017
thank u yogita and mahi. i ll try .he s crying lot while feeding formula thru spoon r paaladai. please twl if we pump our bm na lactation ll reduce ah | Feb 05, 2017
first of all stop worrying and stressing out these are the main reasons of less milk supply. bring positive feeling in your self. chk with your pediatric and start formula milk give few ounces of formula to baby and them try giving breast milk. more your back suck there is more milk production if you don't latch your baby your body thinks that there is no need of producing milk and it eventually stops. I'm telling this on my personal experience . my baby was 12 weeks premature he couldn't suck so I used to pump out for him he didn't breast feed for 4 months my milk production stopped my lactation consultant told me to allow him to suck after feeding him. now he is 11 months n on breast feeding. so don't worry try having methi in ur diet it helps in milk production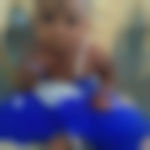 | Feb 05, 2017
Upto 3 months I gave through palaadai. After that I gave by bottle because of I had more traveling that's y I gave in bottle. U try to give by spoon or palaadai... Or else u need to give by bottle.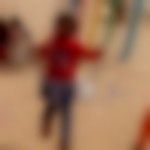 | Feb 02, 2017
hi ramya mahibala i ll try. but my. baby not like formula milk he s crying too much and slept with hungry many times. how. u feeding nan pro using spoon r bottle. please. giv idea how. to. feed. him. formula milk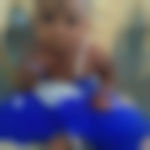 | Feb 02, 2017
You try mother horlicks when ever you feel to drink. At least you need to have 3 to 4 times per day. I had in midnight also. After 2 month I got good milk supply.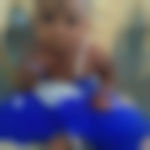 | Feb 02, 2017
Hi anu I'm giving NAN PRO no1 from 1st week of birth. For me also less milk supply. By doctor's advice I'm giving this formula milk till now. Now my baby is 5 month. But I'm also feeding. Don't worry. You can start giving this from now.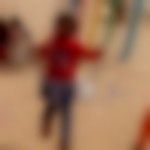 | Jan 30, 2017
oh k. sowmi thank u. but it ll pain ah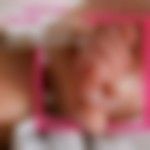 | Jan 30, 2017
anu I used hand pumping set... u can take milk n store for 4 hours if we keep in refrigerator 24hours k... its my dietician advice...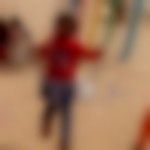 | Jan 30, 2017
hi sowmikrithi and radhi. thank u pa ll try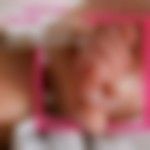 | Jan 29, 2017
cassava n groundnut r best remedy for milk secretion ma... daily have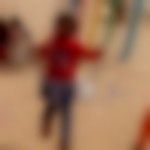 | Jan 29, 2017
if anyone know abt pumping please give any idea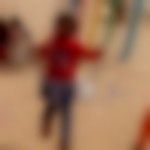 | Jan 29, 2017
thank u radhi. am having fish mutton but soon my breast get loose tat time he not sucking crying a lot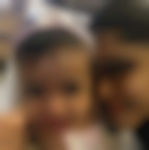 | Jan 29, 2017
Hi if u are a non vegetarian take lot of fish , dry fish, add lot of garlic and ghee to ur food ,take calcium tablets , drink lots of milk and fruits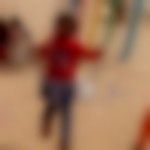 | Jan 29, 2017
am having two months boy baby. milk secretion s very less. please help. am taking lactare capsule and powder also no effect. am having good food intaking more garlic also no result
More Similar Talks