Parenting
Feels like a single parent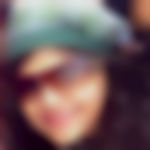 Created by Updated on Mar 29, 2016
Hi. M a new mom of a 4 yr boy. Its been 2 yrs m married. I want to ask a serious question to all the first timer moms. I mean, its kinda serious to me. I live in a joint family with my parents in law n siblings in law. My issue is, i get a very minimal help from my elders in taking care f the baby. Plus, my husband also pays little attention towards the baby. He is always buzy either in his work or phone. He enjoys video games n cricket matches more then plsying with baby. In the night as well, he sleeps on his time no matter is baby has slept or not. Even if baby wakes up or cries in the middle of night He never wakes up. I only have to handle the baby alone. I know he loves his son a lot but dont want to put efforts with him n expects me to do everything. May be he is escaping from responsibility. But i want to ask if the same scenario exists with other mothers as well? I feel like taking care f him like a single parent. Minimal help from my husband and other family members.
Kindly
Login
or
Register
to post a comment. | May 21, 2016
Jeyasudha. M Balasubramanian
me too sister taking care of child alone I am from joint family like you but now me my husband and child were staying in chennai. my husband loves his son more than me, look after him when he s with us but he don't have that much time spend with the family... night he come home late took his supper support me taking care of baby during that short time I have to finish all my work in home. so finally it took late night to bed, he would fell asleep but I can't after my baby will cry should take care of him, sleepless nights... again morning he have to go office earlier I have to ready him... ppa god.. , I can't | Apr 01, 2016
Hi anisha, I have gone through post if yours and fellow parents. Anisha u need to delegate work which I know is quite tuff and also stressful as u have managed things from beginning, others may not do it 100% as u. But still u need to start. give ur child to play with in laws more And in between ask them to perform small task like change diapers, go out for some work and leave child with in laws firstly starting with half an hour and then increasing gradually. Talk to hubby. Hope this help.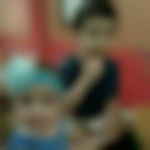 | Mar 30, 2016
I agree with Shikha.. u need to talk with ur husband. If ur husband is not talking any care of ur concerns then I dont think "in laws" will support u (exceptional case if in laws are very good). What I have seen is in laws listens to u only if ur husband supports u. I think apart from this u need to create situations where u have to leave son alone with father. And I think u shd create fake examples while talking to husband that xyzz had issues with father n he never looks at this father now he is grown up etc etc . May be fear can also help. I dont know ur situation but I dont think only mother is responsible for child. U shd make them realise ....common we are modren net mommyss can stand for ourself n babys too. | Mar 30, 2016
Hi Anisha! I understand what u r saying! Staying together and still living like a single parent is not an easy job. The more you would avoid it,the greater the likelihood that situation will not improve. U need to talk with your hubby first and other family members later that u need their support in taking care of the baby. Tell them how u want them to help u. Delegate work. If u have discussed this with your hubby already and it seems he is turning a deaf ear to your requests and u feel its not working in closed doors, the matter needs to be brought to the notice of whole family. Discuss politely without making it turn ugly or ending up into a drama or a blame game. Be specific about what you feel and what u want. And if it still doesn't work u r a better person to take command and decide your future course of action. Hope this helps!
More Similar Talks
Top Parenting Talks