Parenting
Feels like a single parent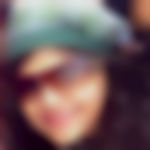 Created by

Updated on Mar 29, 2016
Hi. M a new mom of a 4 yr boy. Its been 2 yrs m married. I want to ask a serious question to all the first timer moms. I mean, its kinda serious to me. I live in a joint family with my parents in law n siblings in law. My issue is, i get a very minimal help from my elders in taking care f the baby. Plus, my husband also pays little attention towards the baby. He is always buzy either in his work or phone. He enjoys video games n cricket matches more then plsying with baby. In the night as well, he sleeps on his time no matter is baby has slept or not. Even if baby wakes up or cries in the middle of night He never wakes up. I only have to handle the baby alone. I know he loves his son a lot but dont want to put efforts with him n expects me to do everything. May be he is escaping from responsibility. But i want to ask if the same scenario exists with other mothers as well? I feel like taking care f him like a single parent. Minimal help from my husband and other family members.
Kindly
Login
or
Register
to post a comment.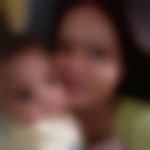 | Nov 26, 2016
Dont feel low Anisha. This happens coz mens tired from their job and they are little careless. So dont worry if u know that ur husband loves his son then dont doubt him. And if u feel bad then talk to him on this matter and ask him to help a little more. If ur husband and ur inlaws dnt show interest in helping you then ask for help rather than to wait that they will help by their own wish. Talk about ur problems with them.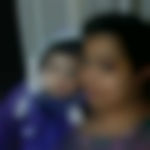 | Mar 30, 2016
I had just changed my job,n den I conceived... Coz of lots of problems during pregnancy, ended up with leaving my job n decided to stay @ home... NW,wishing 2 start career again but finding zero help.... :(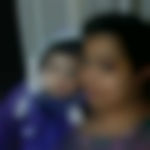 | Mar 30, 2016
Hi Anisha... don't worry u r nt d 1 only suffering 4m dis. .my situation is also same as Sonali... in-laws @ native,husband busy with wrk n tired while back in evening... I have to do every single wrk of house n baby as well... as no domestic help as well... m worried about my career as well... | Mar 30, 2016
I think every mother undergo same situation. I am mother 9 month baby. I am handling my baby alone from his birth. My inlaws stay in other city and me my husband stay alone here. Still everything I have to do handle baby, house work, everything. Husband busy with his work and at night he get so tired that doesn't want to look at baby. I think mother's don't get tired as we stay at home. From 9 months I am unable to sleep properly at night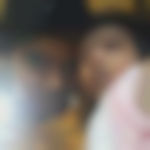 | Mar 30, 2016
Your not alone. . Men are more interested in making babies and least in taking care of babies. .. dads find more happiness in shopping for babies rather than feeding babies. .. husbands shout if babies cry as if we don't care about but they can't put babies to sleep in husky voice. .. for them we are daughters of another man. ..
More Similar Talks
Top Parenting Talks